ABOUT GAYLE

919-694-5599
GAYLE KIRK

THE REAL DEAL.

TESTED. GIFTED. COMPASSIONATE. EMPOWERING. TRUSTWORTHY.
MY LIFE SO FAR

ADVENTURES ON THE SACRED PATH


BY GAYLE KIRK




Gayle, Age 7





A NOTE TO YOU FROM ME
I am an international Spiritual Teacher, Inspirational Speaker, Author, Psychic, Evidential Medium, Channel, and Healing Facilitator for Self-Empowerment and Spiritual Growth.

I am respected and known for my integrity, compassion, wisdom, accuracy, detailed information, gentle humor, and sensitivity.

One of my intentions is to uplift, inspire, educate, enjoy, empower, and help heal.

As a lifelong seeker, my life has led me to profound insights regarding personal growth, spiritual development, self-healing, and a deeper connection with my Higher Self and the Divine.

Your own personal transformation and inner wisdom is accelerated as I share psychic guidance and messages from Spirit, my own real life experiences, struggles, successes, humor, insights, and techniques, along with the empowering life stories of others.

You are far more powerful than you realize.

Learn to know yourself and live as the magnificent Divine spiritual being you were created to be!

You are a Divine spark of the Creator, in human form, temporarily having a physical experience on Earth.

Spirit and I help you on your path towards the Self-realization that your True Self is a powerful, loving, wise, and eternal Divine Soul.

We help you in your next step towards personal growth and spiritual development so that you may live as your Higher Self.

Your Soul chose to come at this time of great transition and spiritual awakening to remember you are a magnificent Divine being and to live an empowered life.

You are here to make a difference and to help others in creating a beautiful New World.

Spirit and I help you to be your most and create your best life!

Learn to consciously connect with your Soul and with the Divine.

Enjoy greater love, self-worth, joy, peace, abundance, wisdom, power, purpose, and health by learning to live as your Soul in partnership with Spirit.

I offer Webinars, Transformational Workshops, Inspirational Talks, Books, Consultations, Resources, and Self-Empowerment Techniques.

Participate in your own personal study through books, meditations, audios, videos, and online support groups.

Join us for an intimate gathering to large conferences and online events. There is something for those just starting and for those who want more.



NOTE: Join my NEWSLETTER at the bottom of the HOME page to be notified of my Webinars, Workshops, Classes, Events, and for discounts on Readings!


JOIN SOUL & SPIRIT!
SOUL & SPIRIT is a private Facebook group for enthusiastic spiritual seekers who are ready to learn, grow, heal, share, and explore all things Spirit with other like minded people in a safe and supportive environment.

I will be participating in the group offering suggestions, guidance, topics for discussion, WEBINARS for CLASSES & DEVELOPMENT & GROUP READINGS, and much more!



"LIKE" my Facebook PUBLIC Page


and "FOLLOW" my Facebook PERSONAL Page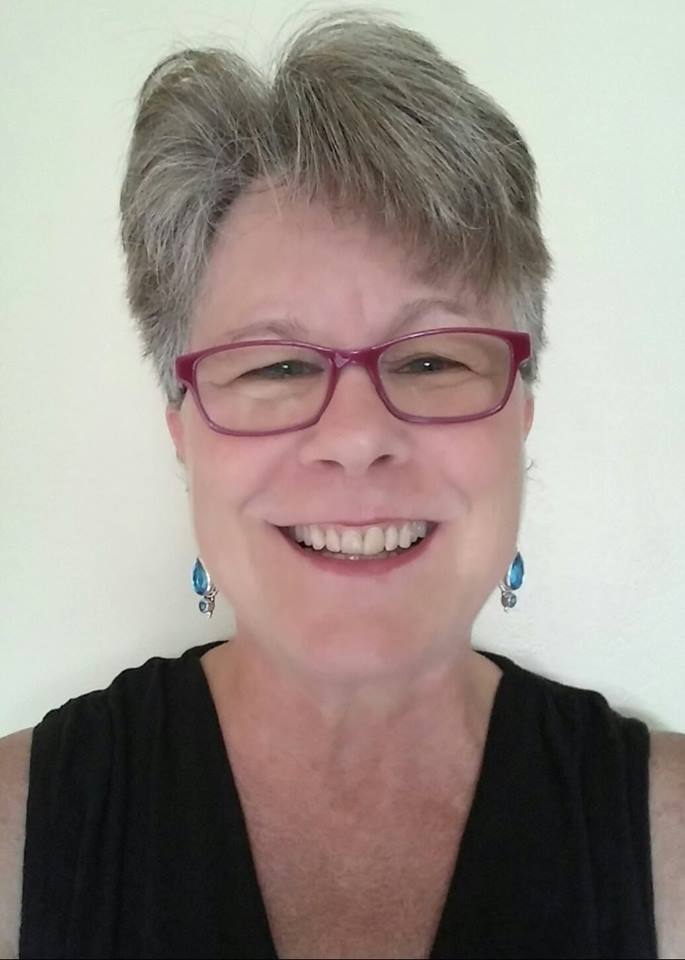 I have helped and supported thousands of people for over 20 years.

I have been fragile, wounded, made mistakes in life, overcome challenges, lived through many difficulties, and learned a lot. I'm still learning.

My intuitive gifts, personal and professional experience, compassion, presence, authenticity, and empathy are some of the many reasons I can help.

As a Psychic and Channel, I provide accurate, empowering PSYCHIC GUIDANCE and if you wish, NUMEROLOGY, at NO extra charge.

Psychic guidance from Spirit helps you to see potentials, understand yourself and others, make wise decisions, own your power, move forward, and create your heart's desires.

Enjoy greater love, joy, self-worth, happiness, wisdom, peace, abundance, healing, freedom, creativity and spiritual power.

I may tell you what I am psychically seeing, feeling, and hearing about who you are, your past, where you are now, and where you are going.

I may describe your personality, Soul strengths, gifts, challenges, desires, and what your Soul wants to learn, share, create, teach, and heal.

As a Spiritual Teacher, I assist you in being your most and living your highest and best life as your authentic True Self!

As a Spiritual Teacher and Student of the Human Potential Movement, my sincere desire is to offer support, guidance, principles, healing, messages, and techniques for those seeking to grow and live in Higher Consciousness.

I can also help you to awaken and develop your own intuitive abilities and deepen your personal connection with your Soul and Divine Source.

As an Evidential Medium, I provide loving, healing MESSAGES FROM LOVED ONES IN SPIRIT.

I deliver evidence, accurate facts, and information so you can know without a doubt that your passed loved ones in Spirit are communicating with you in the reading.

My desire is for you to have a positive experience - one that brings self-empowerment, guidance, comfort, understanding, peace, hope, and healing.

My teachings are universal, eclectic, practical, and spiritually informed.

I do not represent the beliefs or teachings of any one religion, spiritual movement, or person.

I respect all loving, compassionate, and empowering faiths, cultures, choices, and lifestyles.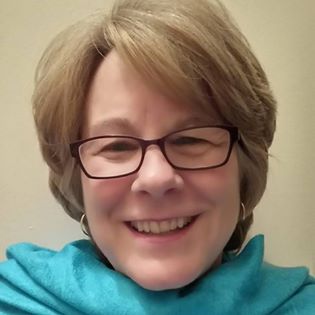 I AM THE REAL DEAL!


I have over 20 years experience.

I have given thousands of successful readings.

Since 1998, I have assisted people all over the world transform their lives through empowering readings, healing energy work, and educational seminars.

There are over 400 positive client reviews on the TESTIMONIALS page.

There are also videos, radio interviews, and recordings of live readings on the MEDIA page.

I live near Raleigh, North Carolina with my wonderful husband and sweet kitty.

I am originally from Ohio. I have also lived in Florida, Illinois, New Jersey, and Massachusetts.

I have travelled quite a bit to the Caribbean, Mexico, Argentina, Turkey, England, Canada, and Italy, among other places. I enjoy helping people from all over the world via telephone and Skype.

I really like helping people with my work and deepening my connection with Spirit. I also enjoy writing, dining out, travelling, choir, dancing, art, shopping, meeting new people, exploring, and nature walks.

Although I have had my share of challenges, difficulties, and tragedy, my life has been very good in many ways. I feel blessed and am thankful for having a family who loves me and devoted parents. I went to good schools and grew up in a caring, safe small town and had lots of fun journeys along the way.

I was fortunate to be selected to travel in the international singing and dance group, "Up With People" for a year after graduating from high school to help promote cultural understanding among nations. After college, I worked on board a major cruise line as a cruise staff member for several years. I have been happily married and with my loving husband for over twenty years now.




Like everyone, my life has also been filled with difficulties that have caused me to be lonely, afraid, sad, angry, confused, misunderstood, and hurt.

Some of my challenges include losing a brother to suicide, overcoming a severe illness, divorce, frequent and severe migraines, perimenopause and menopause difficulties, moving by myself to an unfamiliar city four times to setup work and residence, growing up in a family that doesn't understand or relate to my gifts and spiritual interests, providing for my own financial needs since college, spending more than twenty years studying, developing, and understanding my spiritual gifts, in addition to establishing and operating my own successful, rewarding spiritual business helping others.

Because of all these experiences, I understand my clients, students, and readers and they often relate to me. I desire to love, enjoy, learn, grow, prosper, uplift, inspire, educate, and help heal through my work and my life. I aspire to live as my Higher Self or Soul in partnership with Spirit and to help others do the same so that we may be the most we can be, live an exceptional life, help others, and create Heaven on earth.

This is a condensed version of my autobiography. I hope you enjoy it and I hope it helps you on your own journey of personal and spiritual growth.

In this, you will learn how I developed my psychic, mediumship, and channeling gifts, as well as some of the big turning points, challenges, and exciting adventures in my life.

Enjoy my conversations with Spirit Guides, using the Ouija Board, working on a cruise line, channeling Spirit, the fun music videos, personal photos, and more!

Also enjoy reading about how I met Donny Osmond, Davy Jones, David Cassidy, Shirley Jones, Florence Henderson, Phyllis Diller, and Robert Goulet. It's fun!




Enjoy listening to a radio interview with me. Learn how I got started. Age 7 - Channeling my Spirit Guides. Age 13 - Using the Ouija Board. Dreams & signs from my brother in Heaven. Learn what a reading with me is like and so much more!


I believe you will also like watching the short videos of me that I have posted on the MEDIA PAGE. Enjoy!



SPEAKING TO SPIRIT
Many people often ask me how long I've been doing this. The answer is, my whole life. My earliest memory of communicating with Spirit is around age 7 when I remember speaking to one of my Spirit Guides with my younger brother Greg who was age 5 in our bedroom at night.

(Check out the cute photo below of my brother Greg and me waiting for someone to turn on the TV in front of us. Hmmm, I wonder if the TV show Bewitched was coming on? I sure hope so. I loved that program!)

During my formative years, there were a lot of new TV shows about magic, ghosts, and fantasy. These TV shows had a big influence on me. I enjoyed them all such as Bewitched, The Ghost & Mrs. Muir, Nanny and the Professor, The Flying Nun, I Dream of Jeannie, The Munsters, The Addams Family, The Twilight Zone, Star Trek, The Jetsons, and Lost in Space.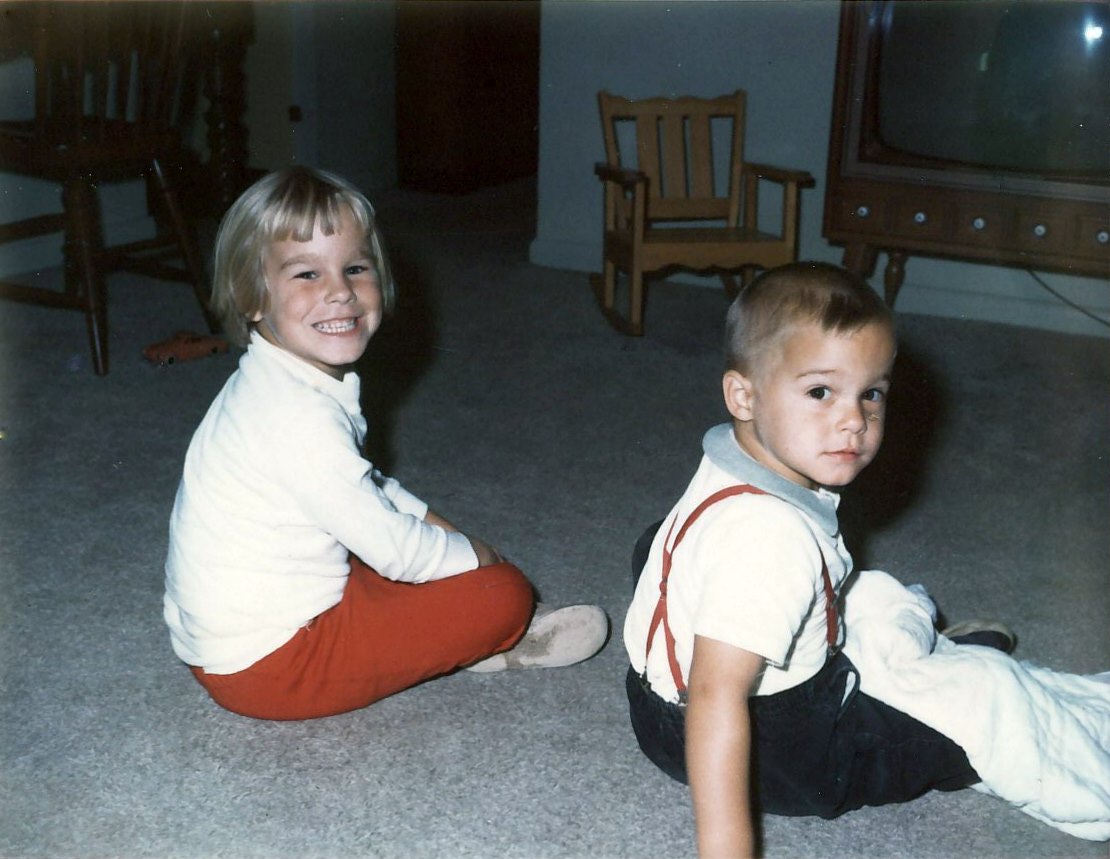 Many nights after dinner, my brother Greg and I would sit in the dark on the floor of our bedroom with the door closed and wait for "Mr. Frog" (one of my Spirit Guides) to come.

The way the street light illuminated our bedroom curtains created a shadow on the curtains that as I child I thought looked like a frog which is why I called my Spirit Guide "Mr. Frog".

As I stared at the frog shaped shadow on the curtain, I intuitively used it as a focal point and became lightly transfixed or entranced which means my state of consciousness would slightly alter.


When I felt the presence of my Spirit Guide in the room, I would tell my brother that "Mr. Frog" was here.

My brother Greg would ask me, "Gayle, what is Mr. Frog saying?"

My young, open mind became gently and lovingly overshadowed, blended, inspired, influenced, or one with Spirit. This allowed me to channel messages from my Spirit Guide "Mr. Frog".

At age 7, I would easily and naturally consciously vocal channel simple messages to my brother from Spirit.


When I was 58, I had a trance channeled reading from a respected and ethical woman who channels St. Germain and other Spirit Guides. She had been professionally trance channeling St. Germain for over 30 years. Trance channeling is when someone chooses to allow the voice of Spirit to speak through them while they are either asleep or inactive.

I had never met this woman and she knew nothing about me. In the trance channeled reading, I spoke with St. Germain who is an Ascended Master and World Teacher through the medium who was in trance.

I asked St. Germain who "Mr. Frog" was and if I was truly channeling at age 7.


St. Germain said I was indeed conscious channeling at age 7 and it was him who I was connecting with that I called "Mr. Frog" when I was as a child.

St. Germain said that he was my Gatekeeper Spirit Guide. St. Germain also told me about 12 other Spirit Guides consisting of several Ascended Masters, an Archangel, and several Goddess Spirit Guides that were on my Spirit Team and were a part of the Council of Light also known as the Ascended Masters or Masters of the Ancient Wisdom and formerly known as The Great White Brotherhood ("White" refers to aura color and "Brotherhood" includes women), who are assisting me, along with other Spirit Guides.


I was already consciously aware of 5 of the 13 Spirit Guides that St. Germain said are helping me in this lifetime.

I had met 5 of the Spirit Guides in my meditations and dreams over the years. St. Germain's information was great confirmation that my understanding of who some of my Spirit Guides were was true.


The Ascended Masters of the Council of Light are enlighted mystics of great power and knowledge. Some of them were human beings at one time, but who now help the spiritual development of the human race from the higher spiritual realms.

Some of those who are part of the Council of Light in service to mankind are Sunat Kumara, Jesus, Gautama Buddha, Mother Mary, Archangel Michael, St. Germain (whose name means holy brother), Moses, St. Francis, El Morya, Lord Maitreya, Confucius, Kwan Yin, St. John the Baptist, Enoch, Paul the Venetian, Koot Hoomi (a/k/a Kuthumi), Hilarion (a/k/a Paul of Tarsus), Metatron, Serapis Bey, Lord Lanto, Lady Nada, Lao Tzu, Athena, Isis, and other loving, devoted, enlighted beings.


From Wikipedia - "An Ascended Master has regained full union with his 'Mighty I AM Presence' (God Self) and ascended...

(The Ascended Masters) acquired the Wisdom and Mastery needed to become Immortal and Free of the cycles of 're-embodiment' and karma, and have attained their 'Ascension'...

There are (many) Masters of the Ancient Wisdom, defined as beings who have reached the Fifth Level of Initiation or above...

The use of the term 'white' (brotherhood) refers to their advanced spirituality (in other words, that they have a white colored aura) and has nothing to do with race...they are from all cultures and races...(and include women and many religions)...

A 'Chohan' (Lord) of a 'Ray' is an Ascended Master who has been placed in charge of one of the 12 'Rays'...

A 'Ray' is a concentrated stream of spiritual energy emanating, ultimately, from the Godhead. Each 'Ray' is the embodiment/expression of one of the 12 great God-Qualities, such as Divine Will, Divine Wisdom, Divine Love, etc. The 'Chohans (Lords) of the Rays' thus constitute a special grouping of Ascended Masters (Sixth Level Initiates)...

The colors of new age and solar rays are (in order): 1 blue (power of faith); 2 yellow (obedience); 3 pink (beauty; geniality); 4 white (ascension; peace; light); 5 green (nature); 6 red (true resurrection); 7 violet (New Age of Master Saint Germain); 8 turquoise (lucidity); 9 magenta (divine wonder; justiciars); 10 gold (materialization of wealth); 11 orange (sunshine); 12 Opaline (renewal)...

This knowledge is believed to have previously been taught for millions of years only within "Ascended Master Retreats" and 'Mystery Schools'..." (end Wikipedia)


St. Germain said my Soul chose 12 specific Spirit Guides from the Council of Light, in addition to him as my Gatekeeper, prior to this incarnation. They agreed to work with me to help my Soul progress spiritually in this lifetime, although all Guides on the Council of Light are available to us. Each of us has a Gatekeeper and many Spirit Guides, including those from the Council of Light, that work with us and help us throughout our life.

St. Germain said he made his presence known to my brother and me when we were young children and were very open to Spirit communication in order to let us know he was with us and to help my doubting brother believe in spiritual things more as he went forward in life.


This is all true. I have not embellished any of it. We all have Ascended Masters, Angels, and Spirit Guides helping us. Your partnership with your Soul and Spirit Guides is waiting for you to discover, deepen, and enjoy. The Universe is always loving, guiding, and supporting us.


I had very little knowledge of who St. Germain was before my reading at 58 years of age in which I spoke with him for over 3 hours through the entranced medium in a reading.

After doing some research online, I learned that St. Germain is also sometimes referred to as Master Rakoczi or Master R. He has been identified with the Count of St. Germain (fl. 1710-1784).

Wikipedia says, "As an Ascended Master, Saint Germain is believed to have many magical powers such as the ability to teleport, levitate, walk through walls, and to inspire people by telepathy, among others...is always associated with the color violet, the jewel amethyst, and the Maltese cross rendered in violet...

St. Germain is also regarded as the 'Chohan of the Seventh Ray'...Saint Germain is sometimes called 'The Hierarch of the Age of Aquarius'..." (end Wikipedia)


St. Germain has had many earthly incarnations including as Christopher Columbus, Sir Francis Bacon, Roger Bacon, Plato, Merlin (magician and counselor at King Arthur's Camelot), Saint Joseph (husband of Mary and father of Jesus), Samuel (11th-century BC religious leader in Israel), High priest in the civilization of Atlantis, and others.


Since my reading, I have learned that St. Germain assists us to remember our True Self as a powerful, loving Divine being and to use our Free Will and the Violet Flame of Transmutation to dissolve all limitation and victimization.

The Aquarian Age (he said begins in the year 2020) assists humanity in blending and balancing the male and female attributes within each of us as well as uniting our physical, mental, emotional, and spiritual bodies.

Ascended Master St. Germain represents and assists us with personal/world freedom, alchemy, justice, mercy, and transformation.

St. Germain assists us in remembering ourselves as Divine, Loving, Creative Masters. He assists those who desire to know and live as their I AM Presence which is the spark of God within all of us.

He wishes us to know that we are expressions and extensions of God. Through the conscious use of our Free Will, the Violet Flame of Transmutation, and by using the Divine Attributes of God available within us, we can choose to be our most and to create and live the life we were intended to live - one of love, health, joy, peace, prosperity, creativity, and service. This is the purpose of Life.


Today, when I give readings, a lot of the guidance, information, and messages I share with people comes from loved ones who have passed and Spirit in the same blended or lightly transfixed way as it did when I was 7 years old. That is why you will often see me looking to the side of the person so I can stare at something to transfix as I blend with Spirit or I often close my eyes for a deeper connection with Spirit.

I am aware of what I'm saying and my voice does not change because I am conscious channeling or speaking inspirationally with inspired thoughts from Spirit.

Exactly what happens in a reading is determined by the loving and supportive influence of loved ones in Spirit, our Souls, Spirit, you, and me. It's positive, loving, empowering, simple, comfortable, safe, and natural.


Be sure to read more about channeling in this article I wrote: CHANNELING.
Be comforted in knowing that your Soul, the Universe, Spirit Guides, Angels, and I want to help you through every situation with love, joy, health, prosperity, peace, and understanding. Our sincere desire is for your happiness, healing, and personal growth.

Before we go any further about some of my psychic, mediumship, and channeling experiences growing up and how my gifts unfolded, let first me tell you more about myself so you can get to know me and see that I'm just a normal person from a normal upbringing.

I'm probably very similar to you in many ways. My story may be unique, but we're more alike than different as you'll soon find out.

We all have psychic abilities to varying degrees. Yes, you are psychic! With education, awareness, willingness, and practice, you can develop your psychic abilities further.

For more information on your psychic abilities, please see my article: YOUR PSYCHIC IMPRESSIONS.
---
LIFE IN OHIO
I am the oldest of four children. I grew up in Perrysburg, Ohio a small, rural, middle-class suburb of Toledo.

My father was a corporate executive and my mother was a stay at home housewife. I was a very playful, bright, dreamy, deep thinking, imaginative, artistic, creative, empathic, and psychically sensitive child. I had a normal, happy childhood and very loving, attentive parents, friendly neighbors, and caring teachers.

Perrysburg, Ohio was a great place to grow up. It was safe, friendly, and clean. There were farm fields around us. When we weren't in school, summers were spent on our bikes, at the town pool, enjoying cookouts, and sitting on the porch or on a swing. Winters were spent on sleds, ice skating, shoveling snow, drinking hot chocolate, and making snow angels.

In Perrysburg, when I was growing up during the 1960's, few people were divorced and teachers were also usually your parents' friends or neighbors down the street. Your friends in kindergarten were still your classmates senior year. In Perrysburg, in the 1960's, you really could borrow some sugar from your next door neighbor or stop by their house anytime to chat about anything or nothing over a cup of coffee.




In the 1960's, when I lived in Perrysburg, Ohio, you knew the paper boy's name, man had just walked on the moon for the first time, and the Carol Burnett Show was on TV.

There were block parties, sleepovers, Boy Scout pancake breakfasts, backyard carnivals, garage sales, street parades with miniature red Shriner cars with adult men doing figure 8's in the road (our dentist was one of them) and clowns on stilts with big noses throwing candy to little kids sitting on the street curb during the Memorial Day town parade. There was very little sunscreen and everybody loved high fructose corn syrup.

I know it wasn't always perfect, but sometimes, I miss those carefree, happy, growing up years in Perrysburg, Ohio. It was a different time, a slower pace. It was truly an idyllic life in many ways. It was the 1960's. I can't believe how long ago that was and yet it seems like only yesterday and the crazy thing is time just keeps going by faster and faster the older I get. Is that true for you too?

Every generation will reminisce and have their version of the good ole' days. Don't get me wrong; I'm enjoying today also. I love spandex, Dunkin Doughnuts, Oprah, and my Honda Civic. I guess I'm just feeling a little nostalgic as I'm talking with you about my youth. (Sigh!) Thanks for listening.

Here's an interesting story from my childhood. When my brother Greg was age 5, during dinner time he would often enthusiastically talk about all the wonderful things he did during the day with "Beh Beh" (his invisible friend - also known as his Spirit Guide).

One evening at dinner, Greg was unusually quiet. My parents asked him what was wrong. Greg said with great sadness, "Beh Beh moved today."

From that point on, Greg never spoke of Beh Beh ever again.
---
MY FAMILY & MESSAGES FROM HEAVEN
My parents raised us to live a life with honesty, kindness, compassion, integrity, good morals, and personal values. (Check out the fun family photo below circa 1966!) I grew up Methodist, but we didn't go to church much as it was difficult to get 4 kids ready on a Sunday morning. More often, we opted for watching Davey and Goliath on TV which was a program that taught children lessons and values. Now let me briefly tell you about my parents and how I first got interested in life after death because of my family.

My dad was valedictorian of his high school and graduated with the academic honors degree of cum laude in college.

My dad's family was very bright, focused on higher education, and from New Jersey, near New York City. They were very logical, grounded, intellectual, well traveled, well-read, and family-oriented people who appreciated and enjoyed some of the finer things in life. My dad's parents enjoyed going into New York City to watch Broadway shows from time to time and often drove out to Ohio to see us.

My dad's father was a test engineer with the Jersey Central Power & Light Co. for 43 years. My grandfather passed into the world of Spirit when I was 12-years-old. We were close and I have had numerous connections with him from the Other Side some of which you learn about in this autobiography.

My dad's mother was a homemaker. She was was intelligent, loved to travel, enjoyed socializing, theater, history, and was well read.

Unfortunately, my dad's younger brother and only sibling, Jim, died in a tragic car accident at 19 years of age. My Uncle Jim was a freshman in college. He had just been home for a visit and was heading back to college with a friend on a rainy night when a semi-trailer truck collided with them. He died instantly. Naturally, my dad's mom, who we called Mama Lou, was profoundly hurt by his passing. I was 1-year-old at the time.

My Uncle Jim loved being an uncle. In a Psychic Mediumship Reading I got as an adult, he came through saying he wanted to thank me for being one of the few people who didn't feel sad whenever I thought of him.

I learned our loved ones in Heaven know how we feel more than we may realize. I have had other messages from my Uncle Jim letting my father know his younger brother is well, he's with him, and offering my dad guidance regarding his life and retirement. It brings us comfort to know Uncle Jim, who died so tragically, is at peace and still with us in Spirit.




My dad was a corporate executive. He retired from Owens-Corning Fiberglass Company after 33 years ending his career as Director of Insurance and Real Estate. My dad is very intelligent, a good mediator, funny, likes watching sports, reads constantly, plays golf and tennis, was an assistant Boy Scout leader and T-Ball coach, and is loving, loyal, patient, actively involved, and a generous provider for our family. He was very involved as a father and did many activities with us. One of the things I appreciated about him the most was his patience.

When I was little, I remember asking him, "Dad, why is the sky blue?" and he gave me his most honest, thoughtful answer. I was never afraid to ask questions as I grew up because of his support.

My mom was beauty queen her junior and senior years in high school. My mom's older brother drove her around sitting on top of his convertible waving and looking pretty in the football homecoming parade. I love that story!

My mother's family were farmers, very spiritually focused, and church-goers from the mid-west. My great uncle and great-grandfather were both preachers, along with a few other relatives further back in the family line. They were very charismatic inspirational speakers in the church. They were also very hard working farm laborers. Both sides of the family were very caring, supportive, and had a keen sense of humor.

My mom loves being a wife and mother. She is always concerned about family and does whatever she can to try to help us. My mother is a giving, compassionate person who genuinely cares about the well-being of others. She is always trying to help and uplift in whatever way she can. She and my dad met in Florida on vacation. They have been happily married over 50 years. My mom likes to stay busy so she enjoys tennis, golf, playing bridge, cooking, entertaining, spending time with dad, and keeping up with the children, grandchildren, and her friends.



Unfortunately, my mother's father, Wes who was a hard working farmer, died in a horrible gun accident when she was just 5-years-old. It was very difficult for my mother's family as you can well imagine.

When my mom's mother had to go to work after her husband passed, my grandmother's sister (my Great Aunt Delores) and her mother's mother, (my Great Grandma) helped raise my mom and her three older brothers, in addition to helping raise Great Aunt Delores' two children who had also lost their father due to an illness. It was also just after the Great Depression so things were especially tight financially. It was really tough times. They pulled together and their very strong faith and trust in God/Source/Higher Power helped pull them through.

When my mother's mother (who we called Grandma Brooks) was passing at 97-years-old, she told my mom, "Wes (Grandma Brooks' husband) wants me to come, but I don't know how to get there. Delores (her sister who had passed many years earlier) is calling me." My mom tearfully replied, "It's okay, Mother. You'll see them soon." Shortly thereafter, Grandma Brooks joined her husband (Wes), her sister (Delores), and her mother in Heaven. I know they are all still with us and we will be with them again one day in Heaven.

I actually knew my mother's mother's mother (my Great Grandma). She lived to be 93-years-old. She made me "hot cakes" (pancakes) in the morning when I'd spend the night with her as a little girl when my family visited. My Great Grandma would feed the neighbor cat when he came to her back kitchen door during our breakfast.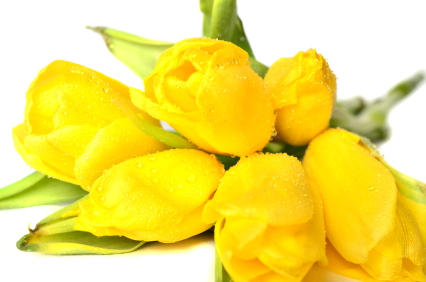 My Great Grandma's husband's name was Herschel. He had polio before he died. Because of the polio, Great Grandpa Herschel couldn't walk.

Before my Great Grandma died in the hospital, my Grandma Brooks heard her mother saying, "Herschel! I didn't know you could walk, Herschel. Where are you going? Oh, you're going to tell the others I'm coming."

When my mother shared that story with me at 17-years-old, I said very joyfully, "Mom, do you know what that means?" She said, "No, what?" I said, "It means we don't die!"

I realized that my Great Grandmother was talking with people who had passed, but were still alive in Heaven. That experience and the passing of my dad's dad (Pop Pop), at age 12, began my desire to find out more about the after life and where my relatives had gone.

I wondered where were my Grandpa, Great Grandma, Great Grandpa, Great Aunt Delores, Uncle Jim, and Pop Pop now that they had passed if they were still communicating with us? Where was I going when it was my time to pass? What was it like there? I had to know more and so began my unending quest and thirst for spiritual knowledge and first-hand experience of the after life.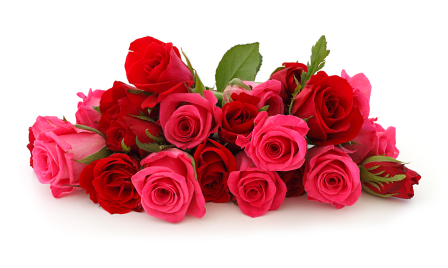 Great Grandpa Herschel started and was the Pastor of a Quaker or Friends Church. The Friends Church often focuses on trying to hear the truth of God through direct experience and personal relationship with Spirit. The Pastors sometimes choose to offer unprepared vocal ministry worship where the order of service and often some of the inspirational messages are not planned in advance, but instead spoken inspirationally as one is moved by Spirit.

Great Grandpa's son Joseph (my Great Uncle) later started and was a dedicated Pastor of a Nazarene Church. He was a wonderful speaker, inspirational motivator, and very passionate about service. Although I am neither a Quaker or Nazarene, I often feel the loving influence of my ancestors guiding and supporting me. I also feel I have their gift for inspirational speaking.

I feel similar to them in wanting to guide, empower, and inspire others. I too have their dedication and strong desire to serve others and personally connect with Spirit. I consider myself "spiritual", rather than "religious" meaning I have my own personal, eclectic relationship with God/Spirit/the Universe or however else you may want to define the Creator.

My mother's father's mother (my Great Grandmother) was also a very passionate, spiritually focused person. She would voluntarily preach informally on behalf of the Friends Church.

Going back even further into my father's family history, I learned about a relative who was a Methodist Minister, teacher, and song writer in the 1800's living in the South. So spiritual work goes back pretty far in my family, particularly for some of my relatives on my mother's side.
We called my dad's mother Mama Lou. Mama Lou had been very good friends with the parents of a family named Hild. Mr. & Mrs. Hild passed quite a few years before Mama Lou. Shortly before Mama Lou passed, she told my parents, "The Hilds came to visit me last night." Knowing we will be with our family and friends again when we pass joyfully reconfirms my knowledge in our life after this life.

Another uplifting, inspirational story about life after death is about my mom's good friend Eleanor. Eleanor's mother Leona was in hospice waiting to pass. Leona was 97 years old and had lived a long, good, happy life, but was nearing the end. Leona's husband Carl had passed quite a few years before her. A few weeks before Leona passed, Eleanor went in to check on her mother in hospice and found her mother determinedly trying to pack her clean and dirty clothes in her suitcase like she was on a mission. When Eleanor asked, "Mom, what are you doing?" Her mother replied, "Carl is coming to get me. I need to be ready."

Here's another interesting story about communication from the After Life. My good friend Sal lost her husband Craig to cancer. She was left to raise their 3 young children by herself. A month after Craig passed, I sensed the presence of her husband while I was balancing my check book of all things.

Then a few years after Craig had passed, I was getting ready for bed and had the light on my night stand turned on to get myself ready for bed. I finished what I was doing, turned off the light, put on my eye patch (I hate the light when I sleep), and pulled up the covers to go to sleep.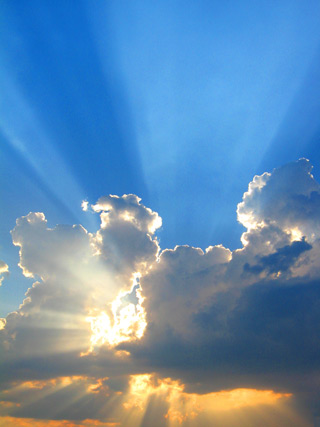 I fell asleep right away and woke up around 2:00 am to use the restroom. When I took off my eye patch to walk to the bathroom, I discovered the bed light was on. (I had turned it off before I went to sleep, remember?) I called to my husband who was in the living room, "Mark, did you turn the light on in here?" He said, "No." I was curious. Did Spirit make that happen? Did someone want my attention? Since I mostly feel and hear Spirit people (not see them) I wasn't sure who it was.

I went to the restroom and got back into bed with my eye patch back on. As I lay there wondering how the light got on and who did it and why and was it someone in Spirit, I felt a pressure on my feet like someone was touching my toes. Sometimes when my cat Sammy jumps up onto the bed, it will feel somewhat like that. I took off my eye patch to check, but Sammy was in the hallway. Who touched my toes? Now I was concerned.

Since it was 2:00 am, I didn't feel like waking up fully and trying to communicate with the Spirit. I didn't feel it was a malevolent spirit, but just to make sure, I got out of bed and saged the whole apartment while saying a prayer and asking God, Jesus, and Archangel Michael to escort anyone who is not of the light or for my highest and best out of the apartment. I said, "If this is my family in Heaven doing these things, please stop. You are scaring me. Find another way to send me a sign or get my attention and let me know who is doing this."

I asked my husband Mark to come to bed with me thinking that might stop whoever was in Spirit. Mark did come to bed and then as I tried to sleep, I felt a touch on the top of my head twice. I said to Mark, "Quite touching my head. I'm trying to sleep." Mark said, "I'm not touching your head."

I called my friend Sal the next morning to tell her this whacky Spirit story and she said, "You know what last night was right?" I said, "No." She replied, "It was the anniversary of Craig's passing. The kids and I sent a balloon lamp with a lit candle up in the air last night and said some things to Craig (her husband/their father) in a little ceremony in remembrance of him."

I reminded Sal that Craig was an Eagle Boy Scout and that a common way to communicate or signal someone in the wilderness is to reflect sunlight off a mirror. When someone sees your signal, they send a reflection of sunlight back to you to confirm they got your signal. When Craig turned on my bed light, it was his message to you and the children that he received your messages and the lit balloon lamp that you sent to him in the sky.

Craig made sure I didn't dismiss him turning the bed light on as just some weird fluke so he also touched my feet and head twice so I wouldn't think I was making it up and so hopefully, he would get my attention, I would then tell you the story, and you could receive his message. Wow!!"

We both agree this made perfect sense. Now if the bed light goes on again by itself in the middle of the night or my feet and head are touched lightly, I won't be afraid or wonder who it is. I'll just say, "Hi, Craig!"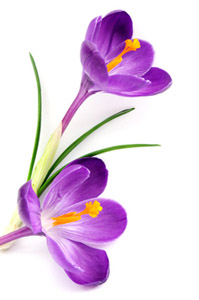 Lastly, I told Sal, "I know you miss Craig, but isn't it great to know he heard your messages, saw your ceremony, saw the lamp you sent up, and to know he is with you and that he tried really hard to send a message back to you!" She agreed it was, although I could still feel the pain of his absence in her heart.

Two days later, my electronic digital photo display that sits on my bedroom dresser went on "by itself". I've had that electronic photo display for about 6 years. To turn it on, you have to push down on a button on the top of it fairly hard. It has never gone on "by itself" in the entire 6 years that I have had it.

This time I knew it was Craig, my friend Sal's deceased husband. I wasn't afraid. I was excited he was trying to get my attention again to send a message to Sal. I happily looked up in the air and said, "Hi, Craig!"

I called my friend Sal to tell her the good news that her husband in Heaven had come through with another sign that he was around. She thanked me for telling her and said with tears in her throat, "Today is our wedding anniversary."

Later that same day my laptop in the adjacent room malfunctioned. When those in Heaven are near us and want to get our attention, they can often easily manipulate electronic devices. Maybe someone has been sending you a sign from Heaven as well? If so, say hello and know they are sending you their love.

OK. Now back to the history of my family. On an upbeat, fun note, on my father's side of the family, if you go back 14 generations (not much, right?) we found out we are related to the first European to build a residential house in Canada, Governor Pierre Chauvin, Sieur de Tonnetuit of France.

Governor Chauvin was a naval and military captain in the French Royal Navy under King Henri IV, a powerful merchant, and owner of 4 ships of his own. He had turned to commercial interests after a long military career and sailed up the St. Lawrence River looking for trading posts. In 1602, he explored the St. Lawrence and established a little colony at Tadoussac, in Quebec, Canada, where the Saint Lawrence and Saguenay rivers joined. There he built a house which became a trading post. It was France's first trading post on the mainland of New France. It is the oldest site of continuous European settlement in Quebec and in Canada. In 1603, Samuel de Champlain drew this house on one of his maps and identified it as, "dwelling place of Captain Chauvin from the year 1600." Pretty cool, eh?!

Governor Chauvin's French Canadian relatives, Joseph Mcolas and Louis Chauvin, later went on to explore further and ultimately settled in the Tchoupitoulas district above New Orleans, Louisiana, USA. They are identified with the earliest history of exploration of Louisiana and took part in a sailing expedition to find the mouth of the Mississippi River and in the exploration of the Mississippi River.

I think it's interesting that, even before we knew this information about my past relatives, my brother, Greg, who was also in the Navy like Governor Chauvin, ended up living in Mississippi like our relatives of 14 generations ago did. It's funny the similarity between generations and how history repeats itself. Maybe my brother Greg was one of these early explorers in his past life and he wanted to go back to that region in this life? Who knows, but it's fun to think about.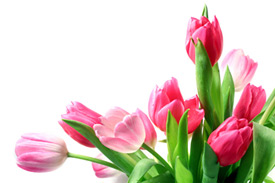 Have you ever done a Past Life Regression? If not, I highly recommend it. It can be very interesting, healing, and revealing.

I've done several Past Life Regressions and have learned some interesting things about myself by doing so. I have also been trained in Past Life Regression and have helped others see into their past lives. Now, I focus more on offering psychic guidance and messages from loved ones in Heaven.

That's just a brief history of my family. I hope it helps you to know me better and understand what started my interest in metaphysics.

Sometimes people wonder what religion I am so I will answer it this way. I consider myself to be spiritual, rather than religious. I respect each person's right to choose their own pathway to God/Source/Higher Power.

I have a deep, personal relationship with God/Source/Higher Power and my spiritual views draw from several beliefs. I think of us all as children of God and I want us to treat one another with love and respect, as we would like to be treated, no matter what nationality, gender, race, religion, sexuality, or creed we are.

Okay, let's move on to more psychic, mediumship, and channeling stuff. I know you want to hear about the times I used the Ouija Board, when I worked on a cruise line, when I met Donny Osmond, Davy Jones, David Cassidy, Shirley Jones, Florence Henderson, Phyllis Diller, and Robert Goulet, and my experiences channeling Spirit. Are you ready? Here we go!
---
I SEE YOU!
I remember my mom tucking me into bed at night after I brushed my teeth and said my prayers. When I was around 4 to 8 years of age, no sooner than she had left me to fall asleep, I'd be up with a request for a night light, a glass of water, a question, or a story I wanted to share. I would have all kinds of excuses to leave my bedroom because I couldn't settle down.

I realize now that the reason I couldn't relax is because I was highly sensitive and I sensed the presence of Spirit around me. I just knew clairscentiently and intuitively that Spirit people were looking at me and watching me ever since I was a little child.

I would pull my blankets up past my nose trying to hide, but I still sensed the presence of Spirit beings in my bedroom. I would sometimes cry out to my Mom to come and be with me. I'm no longer afraid now that I know what is happening and now that I understand my Spirit Guides are with me offering their love, support, and wisdom.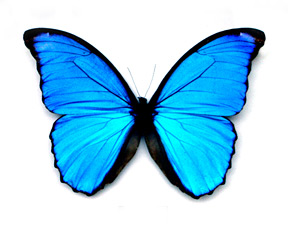 I have always wanted to fly. I believe our Spirit remembers being free in this way which is why so many of us want to experience flying again in physical form. As a little child, I used to run around the yard and tell myself that if I ran really, really fast and jumped really, really high, while flapping my arms like a bird, I might be able to actually lift off the ground and fly a little bit. It never worked, but I kept trying.

As an adult, I have experienced flying dreams and I have also astral traveled (while wide awake with my eyes open as well as closed) both spontaneously and on purpose. I have even traveled to other galaxies in deep meditation. They are wonderful experiences. Because I always wanted to fly and because I like to travel so much and meet new people and experience different cultures, I thought I would like being a flight attendant. Instead, I ended up working on a cruise line which was great fun, but more about that later.
---
TV - THE GREAT ESCAPE
Growing up, I loved television and still do. If you're discerning about what you watch, I think it's a great form of entertainment, relaxation, education, and inspiration.

When I was young, my favorite TV program was Bewitched. I would cry if I wasn't allowed to stay up an extra 1/2 hour to watch it. My mom would make me promise that I wouldn't be tired the next day if she let me stay up late. I would sit with my brother Greg on the carpeted floor about 4 feet away from the TV and stare at Samantha Stevens' nose to try and figure out how she twitched it to make magic. (See photo of Greg and me at the beginning of this article.) I truly believed in the magic I was seeing on television. I knew magical things were real, but when I tried to twitch my own nose, nothing happened.

Besides Bewitched, my other favorite TV shows when I was young were The Ghost and Mrs. Muir, I Dream of Jeannie, Lost in Space, and The Nanny and the Professor. I loved The Nanny and the Professor theme song - "What is this magic thing about Nanny is it love or is it magic?" (TV theme song) Thankfully, I grew up in a great time for magical TV. It just fueled my love of mystical things.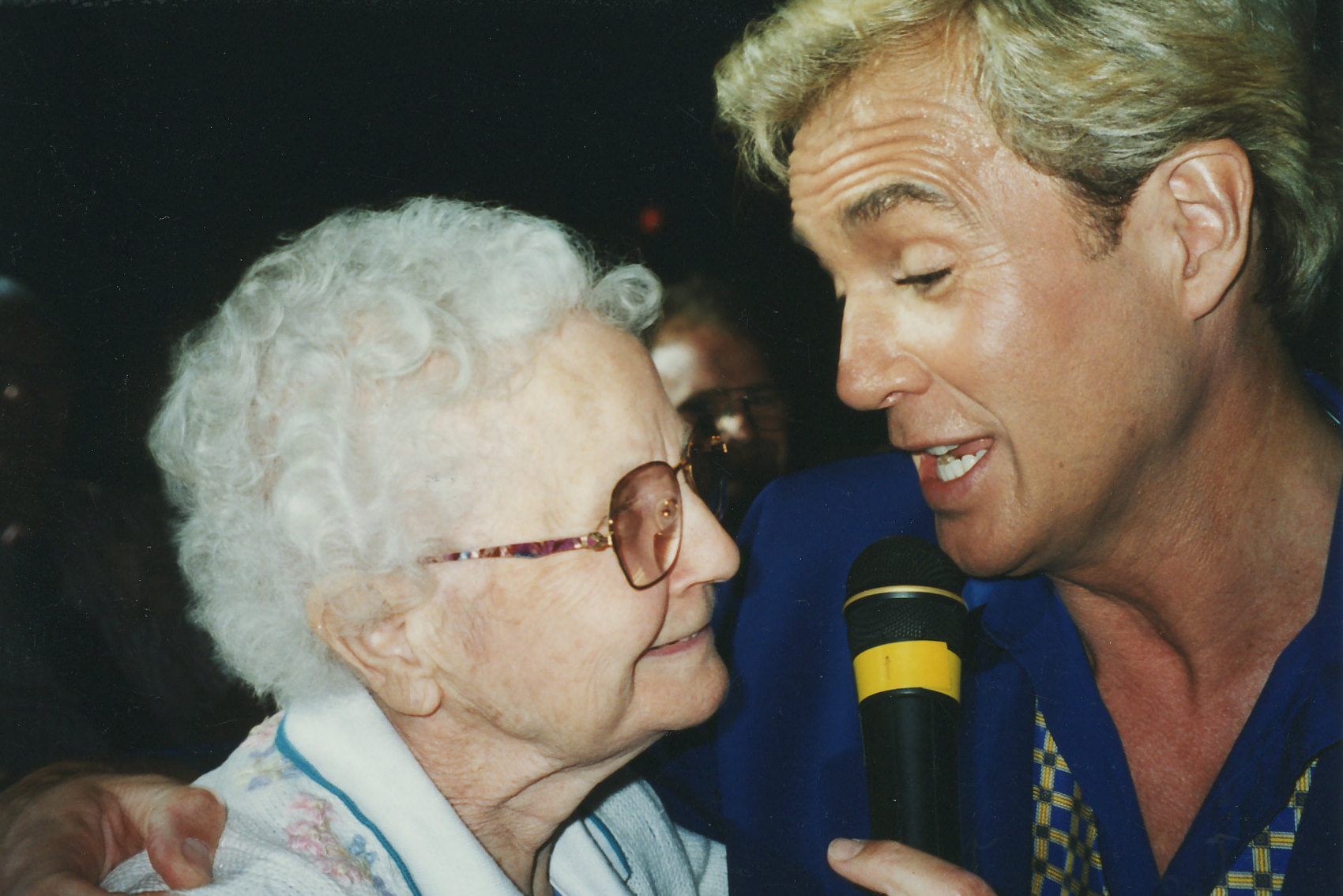 I was always very close with my grandparents and I was lucky enough to have them in my life into my teenage and adult years. Because they were always so good to me, I have a particular fondness for older people.

My mother's mother (Grandma Brooks) and I were very close. Grandma Brooks loved watching The Lawrence Welk Show. I could count on Grandma Brooks watching her favorite TV program every Saturday night. I loved watching The Lawrence Welk Show with her when we were together.

If you watched it too, then you remember the dancing team Bobby and Cissy, the "Champagne Lady" Norma Zimmer, and the wonderful married musical duo Guy and Ralna!

Well, as a fun side note, my mom took her 90-year-old mother to a Lawrence Welk concert with many of the same cast members. Grandma Brooks sat in the front row all a gush. Tom Netherton, the handsome blonde baritone, went into the audience, gently lifted Grandma out of her seat, sang to her, and then gave her a kiss on the check! She was thrilled. (Don't you just love the photo of Grandma Brooks with Tom Netherton above. Oooh la la, Grandma!)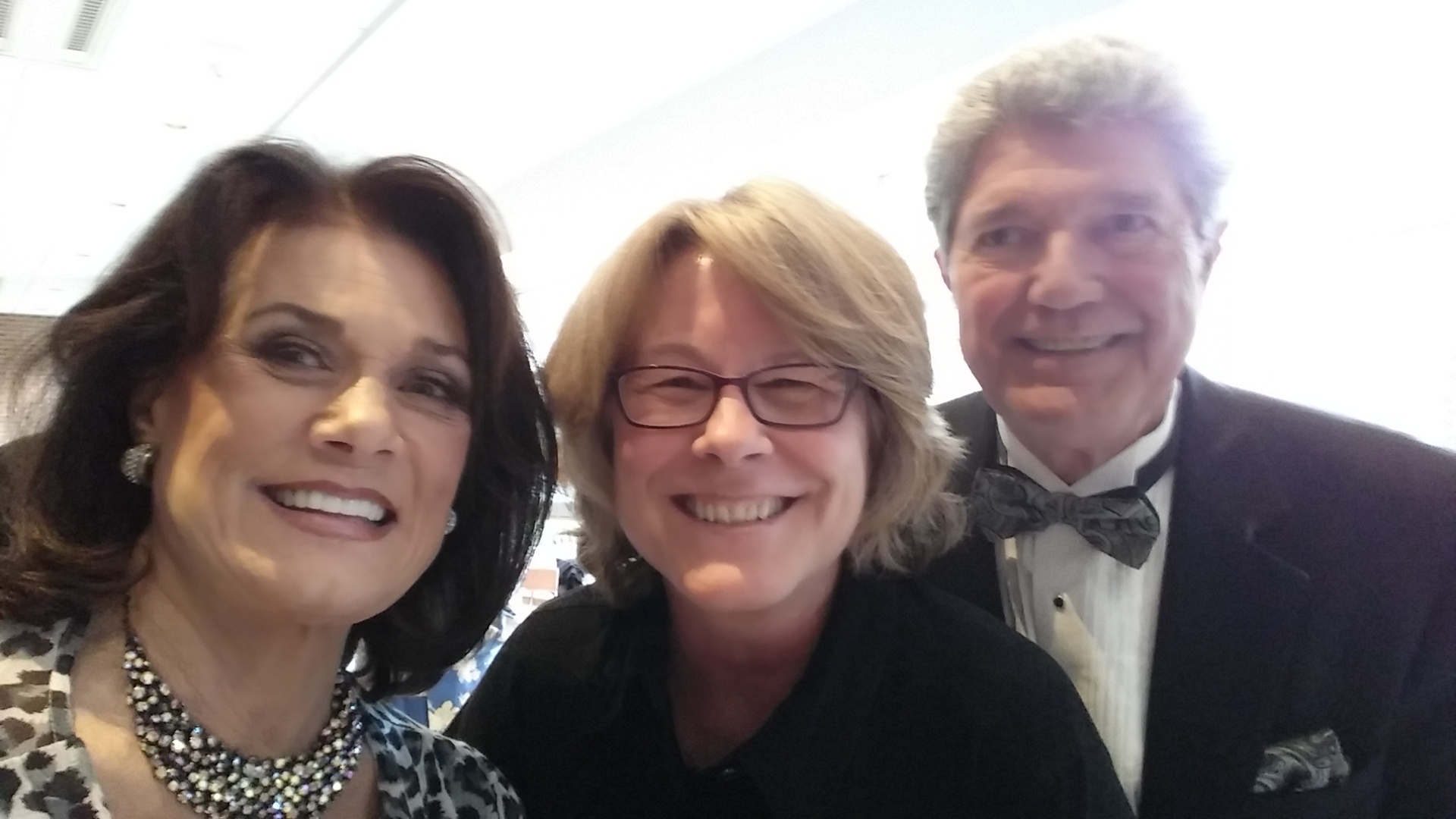 In 2015, I attended a concert with Guy Hovis and Ralna English of the Lawrence Welk show.

I loved watching them on TV at my Grandma's house. They were so good and such a lovely couple. Their voices were just as great as ever. Their concert was terrific and they were wonderful to let us adoring fans get our picture taken with them afterwards. They were so gracious, bubbly, and warm.

Here I am with Guy and Ralna!

So much fun!!
---
OUIJA BOARD & SPIRIT GUIDES
Around age 13, my friend, Sally, found a Ouija Board in her house. For the next 10 years, we would spend many weekends speaking to Spirit Guides and loved ones in Heaven through the Ouija Board, although I now know there are better (and easier) ways to communicate with Spirit. (Here's a photo of my friend and me goofing around with the Ouija Board at her house around age 17.)



The first Spirit Guide I ever met through the Ouija Board spelled her name, "WALDER" so that is what my friend and I called her.

We asked Walder, the Spirit Guide, where she was from and she spelled Germany. So, we pronounced her named as if it were spelled "Valder" with the "W" like a "V". Walder was a very playful Spirit Guide, as were we. Like attracts like.

When we would put our index fingers on the planchette (the small plastic piece that moves on the board) and asked, "Walder, are you here?" she would move the piece around the board, usually in circles. She always seemed to be there when we asked for her and she was always ready to play with us on the Ouija Board.


We would ask her to move the piece faster and she would. We asked her to move the piece in a circle in the opposite direction, back and forth, and side to side. She would. Walder moved the planchette very quickly and any way we liked, even in a 5-pointed star and often at lightening speed, sometimes so fast our fingers would slide off the piece. It was a lot of fun for many years.

I knew Walder was not my only Spirit Guide because when I would ask questions about my future, the energy of the board would change, the planchette would slow down, and a wise group of Spirit Guides would spell things like, "BE HERE NOW." I didn't understand that my guides were lovingly trying to help me to be in the present moment and enjoy my youth. As a young teenager, all I cared about was if the boy I liked was going to ask me to the school dance. I didn't want to, "BE HERE NOW" as the Ouija Board suggested to me.

Since then, I have met many of my Spirit Guides. Some have shown themselves to me in my meditations, others have introduced themselves to me in my lucid dreams. Other guides have made themselves known when I have trance channeled in a light, altered consciousness. All of my Spirit Guides have been loving, supportive, compassionate, wise, and trustworthy. They offer me guidance, comfort, and healing.
We all have Spirit Guides. Sincerely ask to meet your guides before you go to sleep at night or before you meditate. Eventually, when you relax enough, you will meet them. Develop that partnership with your guides. They are here to help you navigate your life. Your life is a partnership between you and Spirit (your Higher Self/Soul, the Universe, Spirit Guides, Angels, Ascended Masters, and loved ones in Heaven).
---
DONNY OSMOND & DAVID CASSIDY!
Thirteen years old was a great year! I was allowed to get my ears pierced (by a licensed medical doctor, in his office, with my mom present).

My mother also gave me the thrill of a lifetime which was tickets to attend a LIVE DONNY OSMOND CONCERT!!

We sat on the main floor and I brought my diary so I could get his autograph. Donny, must not have seen me that night sitting with my mother and thousands of young, SCREAMING girls. I'm sure he would have gladly given me his autograph if he had known I wanted it.

As a side note, I finally got to meet Donny Osmond about twenty years later when I was about 33-years-old and living in Chicago. Donny was starring in the play, "Joseph and the Amazing Technicolor Dreamcoat" (which, of course, I saw) at the Chicago Theatre. I was on my lunch hour and enjoying some fresh air outside of the office building I worked in.

All of a sudden, DONNY OSMOND walked passed me! OMG! Donny Osmond, my teenage heart throb, was about 5 feet away from me!! I knew immediately who he was and quickly walked to catch up with him and join him in stride.

I looked over at him and asked quietly and respectfully, "Excuse me, but are you Donny Osmond?" He said he was. I quickly added, "I don't want to bother you, but I have loved you ever since I was 11 years old." Donny Osmond thanked me (!!) and then he asked, "Do you know where State Street Bank is?" I said I did not. He said goodbye and left.

For those of you wondering, yes, my husband knows about my crush. My husband even escorted me to a Donny Osmond concert in Boston a few years ago. I know I'm married to the better man. Thanks, honey! I love you. (FYI - Some crazy lady in a wedding dress in the balcony of the Donny Osmond concert in Boston stood up in the middle of a song and yelled, "Donny, will you marry me?!")




During my early thirties, when I lived in Chicago in the 1980's, I also met teen idol David Cassidy of the 1970's TV show The Partridge Family.

It was a surreal experience meeting David Cassidy in person because I had watched, memorized, acted out, and sang songs from every episode of that TV series during my youth.

It was a thrill to finally meet David Cassidy. (Don't you just love the bubble captions I put into the photo on the left with David and me? Slightly embarrassing now.)

During my years in Chicago, I also met Davy Jones of the 1960's TV show The Monkees. Remember when Davy Jones made a guest appearance on the TV show The Brady Bunch?

Do you remember the Brady Bunch episode where Marcia Brady tried to get Davy Jones to be her prom date and the dreamy song he sang to her? "Girl, look what you've done to me - me and my whole world." Sigh! So dreamy!

Both superstars were outside the Chicago Theatre at various times when I just happened to be there so I was lucky enough to get to see them close and in person! Growing up, I loved musical TV shows and TV variety shows. I projected myself into each one of them. I still love them!
---
SEANCES, LEVITATION & PREMONITIONS
As a young teenager, I often wanted to conduct seances at my slumber parties. I remember one time when my 5 girlfriends, Mom, and I squeezed into my family's bathroom, turned off all the lights (except for the red night light) and sat on the floor asking George Washington to come. I remember getting really upset when some of them started laughing and thought is was a joke. I knew we could contact George Washington if everyone tried hard enough.

I also remember trying to levitate someone at those slumber parties. One of us girls would lie down on our back and the rest of us would stand around them with only our fore fingers and middle fingers under their body as we lifted them into the air. It worked! I also remember trying to move objects on my desk in my bedroom with the powers of my mind. That didn't work. Not yet anyway.



I was very sensitive and still am. Even as a child, I seemed to know how people felt intuitively and empathically. I sensed their emotions, thoughts, and often knew if they weren't telling the truth. It confused me because adults sometimes said one thing, but felt something different. I didn't understand.

I would also get psychic hunches or premonitions about upcoming events such as an award I would later win when I was in the 8th grade for having good grades and a car accident I was in as a passenger of a drunk driver when I was 18.

Before these things actually happened, I also psychically knew of my brother's passing, my youngest brother's divorce, the gender of my sister's second child, that both my mother and my father's separate medical tests would be okay, the birth of a friend's grandson and the sex of the child, my mother-in-law's passing, my husband's future job during a period when he was laid off, about a fire in our apartment building when everyone had to evacuate, and that I would get certain jobs when I applied for them.

I also knew when my cat Sammy (who is the reincarnation of my previous cat named Cali - see the May 14, 2017 video on the MEDIA page of my website) was born in another state without having been told.

I also often intuitively know when someone has an addiction or those tendencies, when someone is sick and needs to see a doctor to prevent a problem, where I have misplaced something I can't find, who not to trust, and when there is a special sale at a department store on an item I need.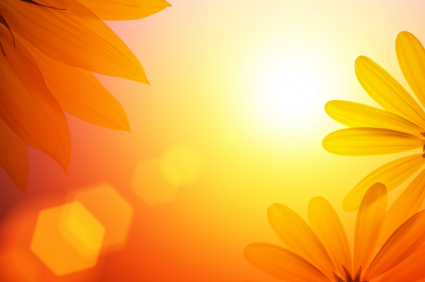 When I provide PSYCHIC GUIDANCE, I ask my clients to have specific questions about their life prepared ahead of time.

The question or concern has to be important to them and have an emotional quality for me to tune into. When clients ask their questions and talk with me about their concerns, I tune into them, Spirit, and the people and situations they are asking about.

As my clients briefly discuss their concerns with me, I psychically receive pictures, words, feelings, and intuitive knowings to help them. The information comes from the Universe, my Spirit Guides and their Spirit Guides, their energy/aura, our Higher Self/Soul, and from me.

The psychic guidance and life coaching comes to me through intuition (knowing), clairvoyance (seeing), clairaudience (hearing), clairsentience (feeling), clairgustance (taste), and clariscentrice (scent). It's positive, empowering, and healing.

Divine Spirit and I support my clients' desires, concerns, life challenges, and transitions. We help them to have greater clarity and understanding, see potentials and possibilities, make decisions, solve problems, determine direction, obtain goals, and initiate opportunities.

Spirit and I may provide information regarding the future or outcome of a situation when asked specific questions based on the client's energy and based on how things look right now.

Divine Spirit and I support a person's soul's growth and healing. Our compassionate, loving guidance helps the client to feel heard, understood, validated, worthy, encouraged, and supported.

I am often very empathic and able to perceive the energy around a person, a place, another person (living and deceased), an animal (living and deceased), or a situation.




In addition, I am often able to see the potentials and possibilities for people based on their questions and concerns.

With discretion and sensitivity, Spirit and I often gently help my clients become aware of any resistance, blockages, beliefs, and areas in need of emotional and spiritual healing when appropriate. The information helps them to shift and expand their understanding and awareness to create positive personal transformations.

The wise guidance Spirit and I provide helps heal, free, uplift, and empower my clients to be their best and to create the lives they want to live. It assists them in moving forward with greater love, joy, peace, prosperity, health, self-worth, confidence, hope, trust, and ease.

Through MESSAGES FROM LOVED ONES IN SPIRIT Readings, I can also help my clients reconnect with their family, friends, and pets who have passed over, if they want, with comforting and healing messages from Heaven. I provide evidence that helps my clients to know I am really connecting with those they love and miss.

It brings my clients such joy and comfort to know their departed loved ones and pets are still alive, doing well, healthy, and at peace. We really will be with them again one day. I know it!
---
GROWING UP
I was in Girl Scouts from Brownies in 1st grade to First Class Girl Scout in 9th grade. My troop even backpacked to the bottom of the Grand Canyon when I was 13-years-old. We took 2 buses from Ohio to Arizona with 15 moms (including my mom), 2 college students, and 35 young girls. It was terrific! During our 2-week trip, we hiked all the national parks, camped in tents outside, and we sang and danced on the bus. It was fun the whole way.

As a fun side note, I remember going to Lion's department store at Southwick Mall in Toledo, Ohio with my mom as a young teenager in the 1970s.



My mom asked the sales clerk at the perfume counter, "What's your most expensive perfume?"

The sales clerk excitedly replied (in possible anticipation of a big sale), "Joy perfume. It takes 10,600 jasmine flowers and 28 dozen May roses to make a single ounce. This is the costliest perfume in the world. It's over $100 an ounce!"

"Oh, my!" my mom said. "Can I try some?"

"Sure!" said the sales clerk hoping she would make a big sale that day. The cosmetics clerk then carefully placed on my mom's wrist a small sample of the most delicate, costliest perfume in the world!

My mom took in a long, deep breath of the very expensive Joy perfume. The sales clerk and I watched my mother with great anticipation. My mom smiled wide at the sales clerk.

"Oh, that's very nice!" said my mother. "Thank you very much," and then my mom walked away (to the dismay of the sales lady and me!)

I still remember that story about my mom and Joy perfume fondly and with a big smile.

In junior high and high school, I enjoyed choir, drama, art, student counsel, softball, and making the morning announcements over the intercom system. I liked school and did well in it. I wasn't a nerd and I wasn't popular. I was somewhere in-between. Senior year, I was voted, "Most Likely to Succeed". I've thought about that word - succeed - many times since then, especially around high school reunion time.

"Success" - what is it really? Who's definition of success am I seeking to fill? Is there such a thing as a true definition for success? What would Buddha or Mohammed say? How would Jesus define success? Do they even care about it?

A fortune cookie I opened once had the message, "If you're happy, you're successful." I think that is very true.

I now choose to think of being "successful" as living a full life as a Soul in partnership with God/Source/Spirit, learning to love yourself, and being of service to others - no matter what others think of you or say about you.

I'm finally learning that, for the most part, other people's opinion of me is none of my business. I'm learning that the only person I am accountable to is myself and God/Source/Spirit, my husband, my family, my cat, and if I had children (which I don't) to my kids.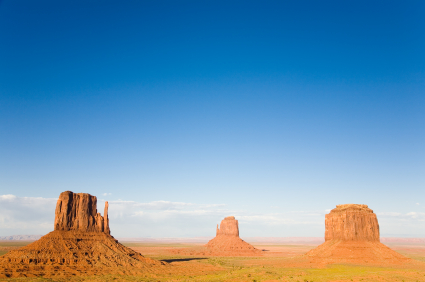 After high school, I was selected to participate as a cast member in the international singing group "Up With People".

Although Up With People was highly selective and only something like 1 in 100 people who were interviewed actually made it, I just intuitively knew I would be accepted and I was. I was overjoyed! My long-time dream had finally come true.

For one year, my Up With People cast of 100 young people from around the world traveled to Mexico, Argentina, and the USA promoting love, peace, hope, cooperation, and understanding among people of all nations. It's still a philosophy I believe in and promote today.

We lived with host families and performed songs and dances for small groups to the tens of thousands in settings ranging from charity events, inside bull rings, football half-time shows, and on international television.

At the bottom of this page, check out the fun music/dance video of Up With People performing at the 1982 Superbowl XVI half-time show featuring music from the 1960's and Motown!
---
CONFIRMATION OF MY SPIRIT GUIDE
Shortly after my great grandmother passed, I had my first psychic mediumship reading when I was 17-years-old from a very gifted psychic medium in Toledo, Ohio named Mrs. Miller, who was about 80-years-old.

Mrs. Miller said she saw music and travel all around me. The reading was right on! I loved music and I had done some travelling and definitely wanted to do more travelling. One year later, I participated in the international singing group Up With People which took me all over the USA, Mexico, and Argentina. Five years later, I worked on a cruise ship travelling the Caribbean islands for several years as a cruise staff member. I worked for a very large travel agency in Massachusetts after that.

When I watched Mrs. Miller tell me things she was seeing and hearing from the Spirit World, I said to myself, "I want to do that. I want to know what that is like. I've got to find out!"

That first psychic mediumship reading got me hooked. I was fascinated by the Spirit World and I wanted to know more.

I asked Mrs. Miller to recite her prayer before giving a reading. I wrote it down and memorized it. I use that prayer today before giving a reading with very little changes made to it.


I had my second psychic mediumship reading when I was 24-years-old from a well-known, gifted psychic medium named Reverend Clifford Bias.

I knew nothing about Clifford or his impressive reputation when I met him for a reading at his apartment in the Ansonia Hotel on 73rd Street and Broadway in New York City in 1984 which was the year before he retired. He was 74-years-old at the time of our reading and died a few years later.

I recently learned Clifford helped organize the Spiritualist-Episcopal Church and the Universal Spiritualist Association and served as educational director and president of the Indiana Association of Spiritualists of Camp Chesterfield, Indiana. He also helped usher in the New Age philosophy.

I also only recently learned that Clifford Bias was an amazing Mental Medium and Trance Medium.

According to the Internet, Clifford Bias was one of America's most prominent psychics. Many dignitaries worldwide sought readings with him. His outstanding clairvoyance and accurate predictions were so remarkable that President Franklin Roosevelt and his wife often met with Clifford privately.

Clifford successfully taught hundreds of aspiring mediums to develop direct voice mediumship. Direct voice is one of the most impressive forms of mediumship. The people at a seance very clearly hear their loved ones in Heaven and Spirit Guides speak aloud in the room so everyone can hear. The Spirit people speak in their normal voices and sound almost exactly the same as when they lived here. The people sitting in the seance are able to have a conversation with them like when they lived on the earth. The information given by the Spirit people is specific and evidential in nature just as one would expect coming directly from the Spirits who were in the room.

Before I met with Clifford for my reading, his female assistant told me to write a question on a piece of paper, fold it in half, and put it in my pocket without showing Clifford what I wrote. His assistant told me I should write down something I wanted to know.

I thought a minute and wrote, "Is Walder trustworthy?" (Remember, that's one of my Spirit Guides I met doing the Ouija Board when I was 13-years-old). I folded the piece of paper and put it in my pocket.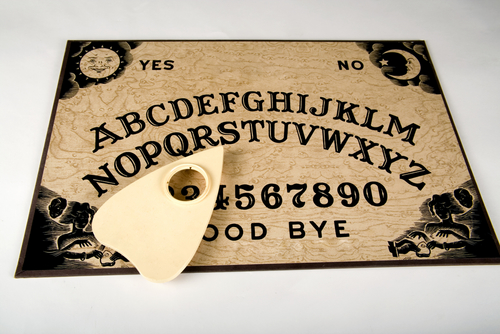 At the start of the reading, Clifford said to me, "You have fire burning in your brain and fire burning in your hands. Fire is creativity. You should work on a hobby or interest of a creative nature...

You should get yourself a camera. Get yourself a typewriter (this was 1984 remember!) because eventually you're going to be taking a lot of pictures of places and things and you're going to be writing about them...

You're gonna end up writing. It's gonna take 100 years for it to be, but you have creative talent.

You have the ability to create illusion. In other words, make people want something. I don't mean with the idea of cheating or anything, but helping people to make up their mind that they're going to do this particular thing...It's good...

You have good psychic sensitivity. Pay attention to it. You're going to lead a creative life. You're going to help other people. You're going to stretch forth your hand to be of help to other people."

Then Clifford said he saw me working on a cruise ship. (Yep, he was right. I was working on the cruise ships at the time of the reading.)

Clifford then told me about my deceased grandfather. He said, "I'm hearing the name Pop, Pop. It's a man. Is that your Daddy? He gives you a kiss on the cheek and a loving pat on the behind. He loves you very much and he's proud of you."

I said, "It's my grandfather. We called him, Pop Pop." Clifford was right again!

Half-way into the reading, Clifford said to me, "There is a beautiful maiden - misty. I see a beautiful, tall girl with long hair that is guiding and watching over you. Wall, Wall, Lady of the Wall. I don't know what name I'm trying to say. Trailing, misty garments. Beautiful, beautiful Spirit.

She's a guiding force, a guiding influence for you. Pay attention to it. There's nothing wrong with it. She won't lead you wrong - a little playful at times, but that's alright. In fact, I think she belongs to another order of beings like the Feys or Fairies. I don't know. It's almost like some of these mythical characters, but it's a Spirit. Beautiful, not tall, but slender. A beautiful gal. I keep getting Wall-Wall."

I told Clifford, "She spelled it to me on the Ouija Board as Walder."

Clifford said, "Some of it will be playful so you gotta realize that some of it is given with tongue and cheek, but it is trustworthy."

Wow! How cool is that? This psychic medium whom I had never met before was able to confirm for me that one of my Spirit Guides was named Walder, was REAL, and she was trustworthy which is exactly what I had asked on the fold piece of paper in my pocket!

Although I had been talking to Walder on the Ouija Board for eleven years ever since I was 13-years-old, it was the first time I ever had someone else confirm her identity for me. VERY COOL!

At the end of the reading, he said again, "Writing is going to be your big bet."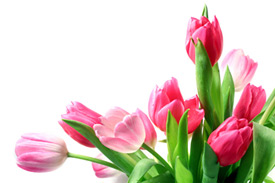 In 2017, when I was 57-years-old, I had a telephone mediumship reading with a psychic medium whom I had never met or spoken with, but was highly recommended to me. During my reading, out of the blue, the medium mentioned Clifford Bias' name to me.

He said, "Clifford Bias. You have someone named Clifford Bias with you. You know Clifford Bias?!! (The medium later told me he had only heard great things of Clifford Bias and had never met him personally. The medium said he would love to have met Clifford before he had passed.)

I said, "Yes, I had a reading with Clifford Bias when I was 24-years-old at his apartment in New York City."

He said to me, "I have only ever had Clifford's name come up for me one other time when giving a reading to someone. Clifford wants to help you with your channeling development if you are willing."

I replied, "Yes, definitely I want his help." I was amazed.

The medium also said, "I'm hearing a pop popping sound."

I said, "That's my grandfather. We called him Pop Pop." (My grandfather died when I was 13-years-old.)

He replied, "Your grandfather loves you and is very proud of how far you've come."

Then the medium said, "Wall. Wall. Walden. Walden Books? I'm not sure what this is."

I replied with astonishment, "I know who you mean. That is Walder. She's one of my Spirit Guides from when I was little. I discovered her on a Ouija Board when I was 13-years-old. Clifford Bias confirmed her presence for me in the reading I had with him when I was 24-years-old."

The medium said, "Well, she's here. She has long hair and is very ethereal."

I asked, "She's still here? You mean Walder is still a guide for me?"

He replied, "Yes!"

The medium said, "Walder and your grandfather helped open the door to the Spirit World for you when you were a young girl."

The medium also said, "There is a brother coming through who passed very suddenly into Spirit."

I confirmed that it was my brother Greg who had taken his own life.

He said, "Greg also had psychic mediumship gifts (which is very true)."

I asked the medium which direction I would likely go into with my work down the road. He said, "You will do it all - psychism, mediumship (messages from loved ones in Heaven), and channeling. You will go more in the direction of channeling Higher Consciousness, lots of teaching, and some writing."

The medium said the channeling may start more as inspirational speaking, but would become more of the Guides talking and less me. He felt my eyes would be closed and my voice and mannerisms wouldn't change a lot as I channeled. He confirmed I would channel one to one in private readings, as well as small groups and large groups. He also confirmed I would be channeling in-person as well as online.

I had the same feeling as the medium did about the direction my work would grow. I had been told this very same thing by several other respected psychic mediums and channels over the years. I also had several very profound prophetic dream messages from my Guides throughout the years and recently which you can read about in my fuller autobiography someday. It was wonderful confirmation for me.

I told him that I was practicing channeling with a few people. I asked him who he thought I was channeling from his perspective. He felt it was a group of Higher Conscious Beings and said it will all take shape and grow over time and that the Guides would help me develop. Again, I had the same feelings, along with similar messages and dreams from my Guides. More confirmation.


When I asked to know more about who some of the guides were that I was connecting with, the medium said he was also getting the name of a "Sam" in Spirit. At the time, I wasn't aware of anyone in Spirit named Sam, but I realize now it might be Samuel Langhorne Clemens also known as Mark Twain.

Samuel Clemens was a major American writer from Missouri who died in 1910. His best-known works are "The Adventures of Tom Sawyer" and "The Adventures of Huckleberry Finn". I had seen Samuel Clemens in my mind clairvoyantly several years prior.

I also received a quote from Samuel Clemens/Mark Twain in the middle of the night upon waking to use the restroom. I wrote about it in my personal journal. I asked who was telling me the quote and I heard, "Mark Twain". The quote I heard clairaudiently was such a funny one that I had to check online the next day to see if "Sam" Clemens/Mark Twain was known for his sense of humor. It turns out Sam had a great natural wit.

Sam Clemens/Mark Twain's stories and novels are famous for their humor, vivid details, memorable characters, and keen observations of human nature. Sam Clemens was in great demand as a featured speaker. Sam performed solo humorous talks similar to modern stand-up comedy.

According to the Internet, towards the end of his life, Sam spent a great deal of time on the subject of the afterlife due to the early death of his daughter.

"Wow!" is a all I can say.

Don't you just love this stuff! I'm not making any of it up. It's all true - every single word of it!

I could go on and on and I will in my book someday. Be sure to join my newsletter on the HOME page so you'll know as my books come out.
---
CRUISE LINE & OUIJA BOARD
Right after earning a BS in Art Education from Ohio State University, I worked on board Norwegian Cruise Lines in the Caribbean for almost 3 years. Here's a photo my friend sent to me of when we were on the ships together. I'm in the 1st row on the far left in the white gown getting ready for another Captain's Cocktail Party. Ooh, la, la! The Cruise Director is standing directly behind me. Those were fun times!

I first worked as an Activities Coordinator with the children cruising, then as a Shore Excursions Manager, and finally as a Hostess (sort of like Julie McCoy from the TV show, "Love Boat"!) Again, although the job took over a year of regular phone calls to the hiring person to finally secure, I intuitively knew I would somehow get the job and thankfully, I did.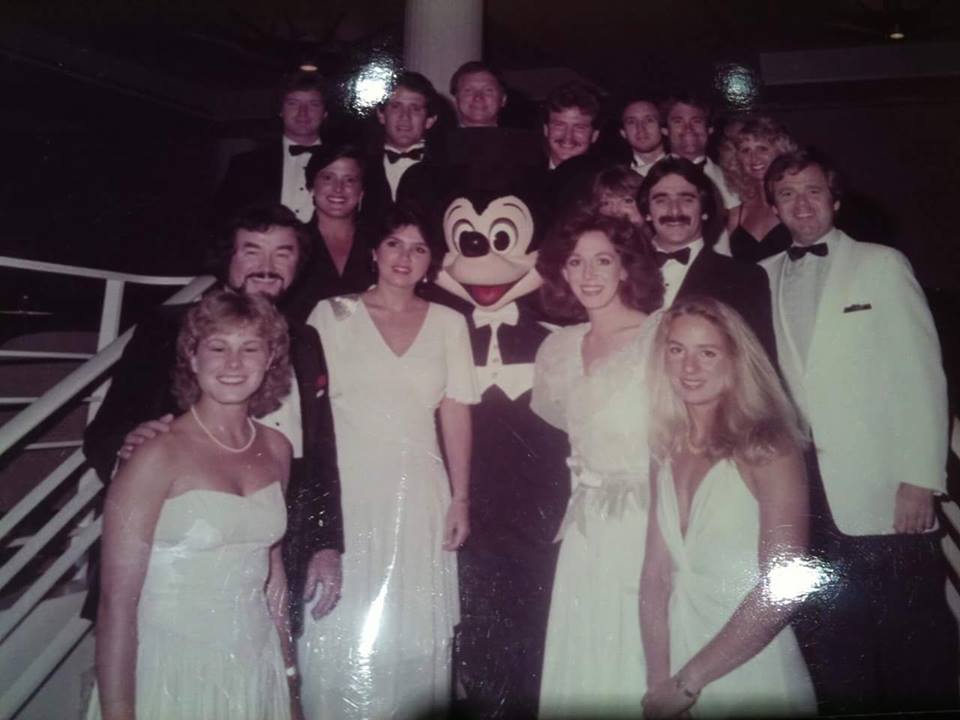 Besides getting to see the Caribbean Islands, one of the really fun parts of the job on board the ships was the opportunity to get to perform in the cruise staff shows for the passengers and getting to do the news on their cruise TV channel. I got to work on board a cruise ship called the Norway which was the largest passenger cruise ship in the world at that time.

Being on that ship allowed me to get to enjoy many wonderful song, dance, comedy, and Broadway-type performances by professional entertainers. Right up my alley! (Check out the photo I took below of St. John's, an island in the Caribbean, during the time I worked for the cruise line. Gorgeous, right?!)

While I was working for the cruise line, I continued to talk to Spirit in my cabin during my time off using a Ouija Board I had made out of an old pizza box lid.

I used a magic marker and wrote the alphabet on it in Ouija Board fashion and wrote yes/no/out on it as well. I also cut a small 1 inch circle from the instructions from a deck of cards which acted as a planchette.

I would spend many nights speaking to Spirit Guides and "deceased" family members with a girl from England who worked as a dealer in the casino on board and other shipmates. We would often talk to her "deceased" Nan (grandmother) and my Spirit Guide Walder on the Ouija Board in my cabin when we were off-duty.

During my time on the cruise ship, I also began to feel the physical presence of my Spirit Guides overshadowing me as is often done in trance channeling.

I could feel my Spirit Guides blending their energies more closely with mine. I encouraged the connection with little games I made up and played with Spirit.




Once while I was partying in my early 20's and doing the Ouija Board with friends on the cruise ship while we were docked in Nassau, Bahamas, I encountered my first truly vivid clairvoyant experience and it wasn't a good one. The Ouija Board started spelling some curse words when all of a sudden in my mind's eye I saw the face of a pirate laughing at us girls.

I quickly withdrew my hands and stopped "playing" the Ouija Board, although the pirate spirit I saw clairvoyantly followed me around for several days. In front of hundreds of people, the pirate manipulated energy so that he was able to burst the plastic cork top off a champagne bottle that was capped and tightly wrapped with wire and foil that I was handing to a passenger on stage as a gift for a game they had won.

It was my first negative experience with the psychic world. I never partied and did psychic experiments at the same time after that. Like attracts like so if you want loving Spirits, you have to be healthy, balanced, and in a loving place yourself.

I don't recommend Ouija Boards for spirit communication now because they are often too easy of an access for lower energies. Meditation, prayer, and supervised learning from a qualified teacher are the best routes to take. Like attracts like. When your heart is in the right place and you are healthy and balanced in mind, body, emotions, and spirit, you can feel safe communicating with the Spirit World. You are Divine. You don't need protection. You just need to be healthy, balanced, grounded, and have a pure intention, an open mind, a loving heart, and a good teacher.
---
SHIRLEY JONES & ME!
I'm confessing that I'm a bit of a celebrity or star hound, if you couldn't tell already! For those of you not into Hollywood stuff, hang in there. We'll get to more psychic, mediumship, and channeling stuff in a minute.

I first have to tell you that I met Mrs. Carol Brady. Yes, folks, I met Florence Henderson (sort of). She did a singing show on the cruise ship when I worked on it. She was very nice and didn't try and sell me any Wesson Oil. (Remember the 1980's TV commercial she was in?)

I also got to meet Phyllis Diller and Robert Goulet on the cruise ships! (I absolutely love Robert Goulet's voice, especially the song, "If ever I would leave you, it would be in summer, for it is in summer I never would go.")

I met Robert Goulet's musical conductor on the cruise ship in the disco (1980s folks) one night after Robert Goulet gave a concert on board the ship. I ended up dating Robert Goulet's musical conductor for awhile. He invited me to Los Angeles where I got to hang out on the set of "The Young and Restless" TV soap opera show which he was also musical conductor for. I even got to go to a private party at Karen Valentine's (Room 222 TV star) house. My fun, crazy life!

I also met Mr. T. Remember him? He's the guy with the warrior hairstyle and all the gold necklaces from the 1980's TV show, "The A-Team". If you don't know him, you can look him up on Wikipedia. Mr. T. was riding in a convertible with the top down in Chicago when I happened to be crossing the street in front of his car at the time.

I looked in the car as I walked past him and yelled out in surprise, "Hey, you're Mr. T.!" He replied, "Aw, shucks!" and acted shy about the whole thing. Although intimidating and scary looking, Mr. T. was very nice and humble. I liked him. He didn't seem so tough or mean after all. Remember him saying on TV, "I pity the fool! Don't give me no back talk, sucker! Don't make me mad! Quick your jibber jabber." Fun memories!




I also have tell you about the fun time when I was "on" (sat in the audience) Danny Bonaduce's TV show that he did out of Chicago in the early 1990's. (See the photo of me with The Partridge Family!!)

On the Danny Bonaduce show, Danny did an episode called, THE 25th ANNIVERSARY PARTRIDGE FAMILY REUNION!! (1970's hit TV series)

As a pre-teen, that was my absolute favorite TV show of all time, followed by The Mary Tyler Moore Show when I was in my teens, and later Oprah, Seinfeld, stand-up comedy, and British sitcoms as an adult.

Attending The Partridge Family Reunion was Shirley Jones, Dave Madden (Reuben Kincaid), the 1st Chris, and little Tracy (now all grown-up). Susan Dey couldn't make it and called the show to say hi

I got to speak with Shirley Jones after the show and have a photo with her, which is also a great story I will have to tell you about sometime. (Check out the upcoming photo of Shirley and me below where I have my arm around her and look like a stalker.)

I have a hysterical story I could share about that photo of Shirley Jones and me. Remind me to tell you sometime.

During the filming of the 25th Anniversary Partridge Family Reunion Show, I told Shirley Jones that I played her part as Shirley Partridge when my girlfriends and I re-enacted The Partridge Family in my parent's basement as a young pre-teenager.

We used a tennis racquet as a guitar (complete with a domino as a guitar pick), crayon colored paper plates glued together as a tambourine, my upright desk as a piano, several black plastic handled screw drivers from my Dad's work bench as a microphones, my lamp that had 3 octopus arms pointing at us like spotlights, and my little record player on full blast, while we danced and sang our hearts out to the tune, "I think I love you". By the way, this was all my idea. My two friends went along with it, but I think I enjoyed it the most.




While I was at the filming of the 25th Anniversary Partridge Family Reunion Show, (I just love saying that) I also told Shirley Jones that my girlfriend Kelly played the part of David Cassidy (her real-life step-son). Shirley's reply was, "Your girlfriend was David?" I guess Shirley was confused by our casting choices. I don't know why. I digress. Let's keep this story moving, folks!

Wait! Before we continue with this mini-autobiography, I first have to tell you that on the way to the TV studio to film the taping of the Partridge Family 25th Anniversary Reunion Show, my friend and I were passed on the highway by the REAL, ORIGINAL Partridge Family bus!! I honked my car horn several times very loudly as we waved our arms out the windows frantically. We were out of our minds with excitement. It was so fun! I guess you had to be there.

Now on with my life story. Sorry about that segue.

What? Oh, you want to hear about the psychic part of my life. Okay then. Enough goofing around. On with the show!
---
OPENING UP EVEN MORE TO SPIRIT
After working on the cruise ships, I moved to Boston, MA from my hometown in Ohio, at age 25, which was gutsy considering I had never even been to Boston or New England before. I stayed in Boston for 3 years where I worked in several different positions for 2 travel agencies and part-time in the evenings as a server at a comedy club where I saw a lot of the great comedians of today get their start.

I then moved to Chicago, IL where I lived for 8 years and worked for a meeting planning company and a law firm. I was married briefly and divorced there. It was a very difficult learning experience. My divorce and a challenging illness shortly thereafter helped me to begin my search for greater meaning, purpose, and direction in my life. My struggle and challenges helped me to take a good hard look at myself and to take greater responsibility for my life. What did I really want? Who did I want to be? How did I want to serve? What was my purpose?




Those challenging experiences were instrumental in helping me to learn how to take better care of myself and they helped put me on the spiritual path with greater awareness and intention. Although very difficult at the time, in hindsight, I am thankful for the growth those experiences provided.

After spending several years learning and recovering from my divorce and illness, I was ready to leave Chicago and try something new. At age 35, I worked hard to secure a job as District Sales Manager with Club Med which relocated me to New Jersey. I stayed for 6 months and then found a better paying job as Regional Sales Director with a travel company that moved me back to Boston where I spent the next 20 years and met my husband. Next, I worked as National Sales Director for an educational television company that produced distance learning programs for schools and later as a Sales Representative for a charter airline.

Within two months of moving back to Boston for the second time, at age 35, I met my husband, Mark. It was destiny and the time was right for both of us. We met on a whale watch and have been happily married ever since. After much thought, we chose not to have children. Instead, we nurture and devote our time to each other, family, friends, pets, careers, service, and personal growth, healing, and pursuits. We have one lovey kitty who is our pride and joy and who is adored and pampered. I love dogs too and I pet every dog I see on my morning walks. I love all animals. Fish, hamsters, gerbils, chameleons, chickens, and rabbits all found a loving place in my home growing up.

During my twenties and thirties, I began to voraciously read about psychism, mediumship, and channeling. My world was opened at 24-years-old with the book, "Out on a Limb" by Shirley MacLaine and her story of Kevin Ryerson as a trance channel. I also learned about the trance channeling of the entity Seth by Jane Roberts and of the entity Abraham by Esther Hicks whom you may have heard of through Hay House Publications which was begun by new thought leader Louise Hay. I used to listen to Abraham cassette tapes in the 1980s, attended an early conference with Jerry and Esther, and even was selected to ask Abraham a question which was thrilling.



I had my first experience really physically sensing "deceased" loved ones at age 24. My grandfather, who we called Pop Pop, came to me and I could literally feel his gentle, loving touch. Although he passed when I was 13, I know he's been watching over me and giving me his support from Heaven.

I also distinctly smelled my "deceased" grandfather Pop Pop's cigarette smoke in my car one day when the windows were up. It was after I had given a Messages from Heaven program for a large group of people.

I knew my grandfather wanted to let me to know he was with me, he had seen me working, and he proud of what I was doing. It made me feel good to know he was with me and proud of me.

I also heard my "deceased" Grandma Brooks say, "He's so sweet!" as I petted my cat Sammy on the morning of her passing. I didn't know she had passed until later that day. It just confirmed for me that my grandmother was truly okay, happy, and at peace again.

My other "deceased" grandma, who we called Mama Lou, came to see me in a visitation dream a few years after she passed at age 97. She looked about 60 years old and her hair was dark again. My grandma looked young, pretty, and gave me a big smile to let me know she was okay and no longer had Alzheimer's. We gave each other a big hug full of love. I called my father to let him know his mother came to visit me and that she was doing very well.

Unfortunately, my brother Greg, who I used to talk to Mr. Frog (the Spirit Guide) with, passed away in 2008. I'll share more about that later. Greg has visited me several times in visitation dreams. I also sense his presence around me from time to time and my family and his daughters receive signs from him. It's very comforting to know he's at peace and well.


When I give MESSAGES FROM LOVED ONES IN SPIRIT Readings to people wanting to connect with their passed loved ones or pets in Spirit, I often connect with one or more of the people they are hoping to hear from, although I can't promise a connection or who will come, which is true for all psychic mediums.

I even have some loved ones in Spirit connect with me before my clients have their readings because they're so anxious to reunite with their loved ones on Earth. It's very satisfying to help people here and on the Other Side reunite, have conversations, and continue sharing the love. It brings everyone a sense of peace and comfort, including me.
In my twenties and thirties, I go would see any and all psychics for readings and to learn from them. I found myself asking a lot of questions. I wondered where my "deceased" grandparents were now and where I would go when I passed. I wondered, "Who am I?" and "Why I am here?" and "What's my life purpose?" I remember asking my mom when I was about 14-years-old, "Mom, if God created the world, where was he when he created it?"

I asked Spirit to help me to know who God was and I questioned which religion was the right one to follow. I longed to know my purpose and I searched for a like-minded community to share things with. I wanted greater happiness and looked for the meaning in life.

Later, it made sense that I had such an inquisitive mind and a strong desire for a deeper connection with Spirit considering I am a number 7 Life Path in Numerology which is the Mystic - the seeker and sharer of truth. 7's have a clear and compelling sense of themselves as a spiritual being. We're devoted to investigations into the unknown and to finding the answers to the mysteries of life and sharing what we learn with others.

If you wish, I can also briefly include some Numerology in your PSYCHIC GUIDANCE to help you to better understand the potential life path, life purpose, innate personality, gifts, talents, strengths, challenges, and possible weaknesses for yourself and for others.

To do Numerology, all I need from you is the correct birth month, date, and year. Please give me this information during the reading, not before. Birth time and place are not needed.

To be honest with you, I never used to believe in Numerology. Once I learned more about it, I realized it is an accurate and powerful tool for helping people to understand themselves and others. That is why I love using it to help people, if they are open to it. I will still allow plenty of time for you to receive psychic guidance and for your questions as well. If you are not interested in Numerology, that's fine too.
---
LIVING AN AUTHENTIC LIFE
At age 38, I felt restless with my life and my career. I wanted to feel more fulfilled spiritually so I nervously took the plunge to leave the corporate world, explore my metaphysical interests, develop my abilities further, and heal myself personally and with the help of others in body, mind, and spirit.

I worked part-time jobs as a dog walker, manager of a new age book store, and later as an after school teacher (great training for helping you decide if you want to be a parent or not) which allowed me time to grow, contemplate, heal, develop as a psychic medium, and begin my own business. I started taking many development classes to further expand upon my natural gifts, talents, and abilities.




I was born with psychic, mediumistic, and channeling sensitivity. I have also worked very hard developing my abilities over many years. Everyone has psychic, mediumship, and channeling abilities to varying degrees and with knowledge and practice, these abilities can be developed further.

Since 1991, after my divorce, I deeply studied and devoted my life into my personal and professional spiritual development. I took lots of classes in a variety of subjects such as meditation, psychism, mediumship, trance channeling, astral traveling, past life regression, sound and color healing, spiritual healing, Reiki, therapeutic touch, quantum touch, chakra balancing, medical intuition, psychometry, and other classes with respected teachers and organizations. I'm still taking classes because I love learning and in this field there is always something interesting to learn, plus you can always improve your skills.

Some classes that I took lasted a few hours. Other times, a class lasted 7 days from morning until night. Sometimes, it was a weekly class that met over 9 months. Often, I would be at a retreat consisting of many classes for 17 days straight everyday from morning until night learning and practicing.

If you have the chance to do a long class or retreat, I highly recommend it. Being away from the "real world" and fully immersed in the intuitive world can really help you to open up and is a great experience. Even if the class is only one afternoon or a full day, as long as it takes you away from your normal life, it can be a boost to your morale and it will open and strengthen your connection to Spirit! By the way, all of the classes I took, plus lodging, transportation, meals, and required materials, were at my own expense and it was often costly so be sure to keep in mind your personal and household budget so you don't over extend yourself.

Personal and spiritual development is a life-long process and pursuit if you take it seriously, which I do.

Some of the wonderful teachers I have personally studied with are Warren Caylor, Andy Byng, Lisa Williams, Mavis Pittilla, Tony Stockwell, Margaret Challenger, Brenda Lawrence, Patricia Hayes, Glyn Edwards, Bill Collier, Janet Nohavec, Sharon Klingler, Paul & Deborah Rees, Elaine Thomas, Amelia Kinkade, Kevin Ryerson (Trance Channel from Shirley MacLaine's "Out on a Limb" book), Alfred Ricci, Marshall Smith, Kimberley & Charles Curcio, Tom Cratsley, Molly Rowland, and Carol Gasber, plus many more since 1988, including my own Spirit Guides' teaching me.

I have also deeply studied the work of Keith Milton Rhinehart, James Van Praagh, John Edward, Doreen Virtue, John Holland, Robert Brown, Gordon Smith, Martin Twycross, Ivy Northage, Rosemary Brown, James Redfield, Swami Rama (born Brij Kisore Dhasmana or Brij Kisore Kumar), Olga Worrall, Leslie Flint, Doris Stokes, Doris Collins, Maurice Barbanell, Esther Hicks (Abraham), Eileen Caddy, Louise Hay, Jane Roberts (Seth), Sanaya Roman & Duane Packer (Orin & Daben), Harry Edwards, Melody Beattie, Karen Casey, Harville Hendrix, Dan Millman, Eknath Easwaran, Deepak Chopra, Caroline Myss, Ambika Wauters, Grace Cooke (White Eagle), Paramahansa Yogananda, Roy Eugene Davis, Swami Kriyananda (J. Donald Walters), Helen Schucman (A Course In Miracles), Hilda Charlton, Ernest Holmes, Louise Hay, Iyanla Vanzant, David Christopher Lewis, Edgar Cayce, Laura Day, Marie S. Watts, Mabel Collins, Joseph Benner, Neville Goddard, Werner Schroeder, Paul Ferrini, Jane Roberts, and Eva Bell Werber, plus many more, including William Walter Atkinson who came to me in dreams and meditations and is one of my Spirit Guides. Some of his authored books pen names that I have read are Swami Rama, Yogi Ramacharaka, and Swami Bhakta Vishita.

Gradually, I began offering what I was learning for my clients and I developed my own business to help others.

I further developed my natural gifts through intensive self-study over many years and with numerous wonderful, respected teachers at Lily Dale, Arthur Findlay College, Fellowships of the Spirit, Delphi University, SNU International, Omega Institute, Journey Within, Heartfelt Angel Connections, Doreen Virtue's Angel University, Kripalu Center, Circles of Wisdom, Spiritualist churches, online, and in mediums' homes.




The main thing I learned was that I was a highly sensitive person and that my psychic, mediumship, and channeling gifts were truly there all along. (Sound familiar, Dorothy?) Growing up, I was largely uneducated about metaphysical things and that was a great part of what I needed to learn and recognize.

Some of my lack of awareness was because the public was not as informed or interested in the metaphysical field when I was growing up as compared to now. Also, most of my family, relatives, teachers, and neighbors didn't understand, appreciate or believe in mystical things and possibly even feared them out of their own lack of understanding.

Because I was so firmly rooted in the "real world" due to my more traditional upbringing and conservative surroundings, I find it now helps me to explain metaphysical concepts to my students, clients, and the more left brain general public.

I am grounded and a good teacher and counselor because I know both worlds - this side and the Other Side. I have a very balanced analytical left brain and intuitive right brain. I am able to empathize with people who are more intuitive, as well as those who aren't, and talk to them in a way they can understand.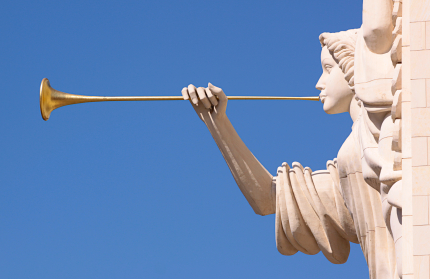 I see part of my role now as a spiritual teacher, psychic, medium, channel, guide, counselor, life coach, healing facilitator, writer, and speaker. I hope to help de-mystify the mystical and bring light to any unfounded fears surrounding the subject.

I guess we all begin to awaken when the time is right. There are no mistakes.

My gifts, abilities, guidance, and messages from Heaven were often confirmed by those I gave readings to. I would be encouraged and excited and then my own lack of self-confidence would cause me to doubt myself. Self-growth and personal healing is a continual process. We are here on Earth to first love and heal ourselves and then to help love and heal others.

As a life-long learner, I still enjoy taking classes and I further develop my natural gifts through intensive self-study and practice. I love learning, growing, and developing. I'm still learning to develop greater trust and belief in myself. Life is a temporary school room while we are in this physical body. We are all teachers and students alike.

I love what I do. I work with the Spirit World advising those who are in need, bringing comfort to those in grief, and helping those who are hurting. I am a safe ear for many. I allow people to unburden themselves and assist them in moving forward by offering relief, direction, clarity, understanding, guidance, insight, healing, and upliftment.

Feel free to call for an appointment whenever you are ready. Divine Spirit and I are happy to offer you wise psychic guidance, empowering life coaching, and/or loving messages from your family, friends, and pets in Heaven.
---
CHANNELING MY SPIRIT GUIDES
Early into my development, I met several different Spirit Guides through my dreams. Some of my guides I met in my meditation. I highly suggest everyone learn who their spirit guides are and learn to communicate with them. Our time on Earth is a partnership between us and spirit. Our guides love us and want to support us if we are willing to be open, ask, and receive their guidance.

In addition to psychism, mediumship, and healing, I also studied channeling because I wanted to be as close to my guides as possible. After having read in "Out on a Limb" about trance channel Kevin Ryerson channeling his guides for Shirley MacLaine when I was about 24 years old, I had to see if I could learn to channel my Spirit Guides. (I later got to study with Kevin Ryerson at a class at Lily Dale.)

I wanted to know my Spirit Guides more intimately. I wanted to share their wisdom with others and learn from them as well. When I was about 43 years old, I studied Channeling at a Spiritualist Church and on my own for several years. I was able to channel several guides. It was an exhilarating experience and still is every time I channel them.

There are many wise and compassionate heavenly beings loving, guiding, and supporting you. Spirit is aware of what is happening in your life. They love you and want to help you on this Earthly journey.

In some group programs, I channel clear, reliable guidance and messages from Spirit Guides while I am in a light trance control channeling or altered state or deep meditation regarding your questions and concerns.

The channeling that I offer is somewhat similar to Esther Hicks who channels Abraham, Suzanne Giesemann who channels Sanaya, Jane Roberts who channeled Seth, or Sanaya Roman who channels Orin which you can learn about online. It's wonderful, fascinating, and enlightening.

The guidance from the Spirit Guides is peaceful, loving, and wise as they speak to you through me. The Guides and I are known for our accuracy, honesty, detailed information, integrity, compassion, and sensitivity.



I refer to the group of Spirit Guides who work with me as, "Divine Spirit". When I first asked them their group name, I received the words clairaudiently, "THE I AM THAT I AM."

I didn't know what that meant so I Googled the phrase in quotes and learned online that "THE I AM THAT I AM" is the Spirit of God within all of us. It is our Higher Self or Soul. It is God/Divine Consciousness.

I told my guides that I thought it was an amazing and beautiful description, but too difficult for most people to understand and that it had too many words.

I told my guides that I would refer to them as, "Divine Spirit" from then on.

Most of the time, my Spirit Guides often speak to me intuitively and clairaudiently. My Spirit Guides talk to me through channeled inspirational writing during the day, especially when I'm walking, but most often at night when I wake up, particularly if I can't fall asleep. I can always tell how good of a night sleep I've had by how many pieces of note paper I've written on during the night. If I don't write their guidance, wisdom, and inspiration down when it flows to me in my thoughts, I lose it. That's why I always carry paper and pen on me.

I never know when the inspiration from Spirit will come or what it will say until it happens and it's often so helpful, I don't want to risk losing it. I often need to absorb what they said later so I save the notes to review at a later time. I hope to share more of their words with you someday. I'm putting together a book of my Spirit Guides' inspired words.




My Spirit Guides give me guidance about my own personal life as well as what to do for my business. The words of guidance I receive from Spirit can be inspiring and lengthy, but most of the time it comes to me as thoughts which are clear words, thoughts, and sentences that I write down in a sort of dictation-style. The subject matter can range from personal growth, spiritual development, and practical matters in life or business.

I rarely have a night when I don't write something down and it's always very helpful and often profound. Sometimes what my guides say to me is in response to things I have been wondering about or needing direction on. Other times, their words pertain to things I have never thought of myself.

Channeling my Spirit Guides through inspirational writing started when I was in 3rd grade with a poem I wrote and has grown since then. Some of the things Spirit writes through me are so loving, profound, and moving, it brings me to tears. Their words are often wiser than my own and my guides are often more succinct in the way they say things. There is also a bit of a poetic quality to their wisdom.

There is a sense of knowing that comes with the words as I write them down as if the truth is being spoken. My guides' words are always loving and encouraging. There is an urging to write them down that seems to override my own thoughts and feelings temporarily. It feels good as I write for Spirit because when our energies are blended, I feel their presence, love, wisdom, and peace.

I also feel my guides' love and encouragement when I am giving PSYCHIC GUIDANCE or speaking and writing inspirationally for Spirit.



---
CLASSES & RESOURCES




Consider taking a class to develop your psychic gifts and your ability to give messages from Heaven to others. Learn how to give professional readings.

For information on how to receive spiritual guidance for yourself and others, how to develop and strengthen your own psychic and mediumship abilities, and how to create happiness, inner peace, and a sense of fulfillment in your life, I have outlined some inspiring and helpful tips you'll benefit from reading in the article I wrote called, "SPIRITUAL DEVELOPMENT".

If you would like to learn more about your own psychic mediumship gifts and abilities and to see which gifts you are already using, enjoy this article I wrote: "YOUR PSYCHIC IMPRESSIONS".

See the books and websites for self-help, personal growth, and spiritual development listed under the link called RESOURCES.

Be sure to enjoy the Inspiring Poems and Quotes by me, my Spirit Guides, and by others: INSPIRING POEMS &AMP QUOTES.

The poems and quotes listed under the link above include writing I have channeled from my Spirit Guides. It will say it is "channeled" which means it's not my ego's thoughts. Channeled writings are the thoughts, wisdom, encouragement, and inspiration of my Higher Self or Soul and Spirit Guides.



---
DEDICATION TO MY BROTHER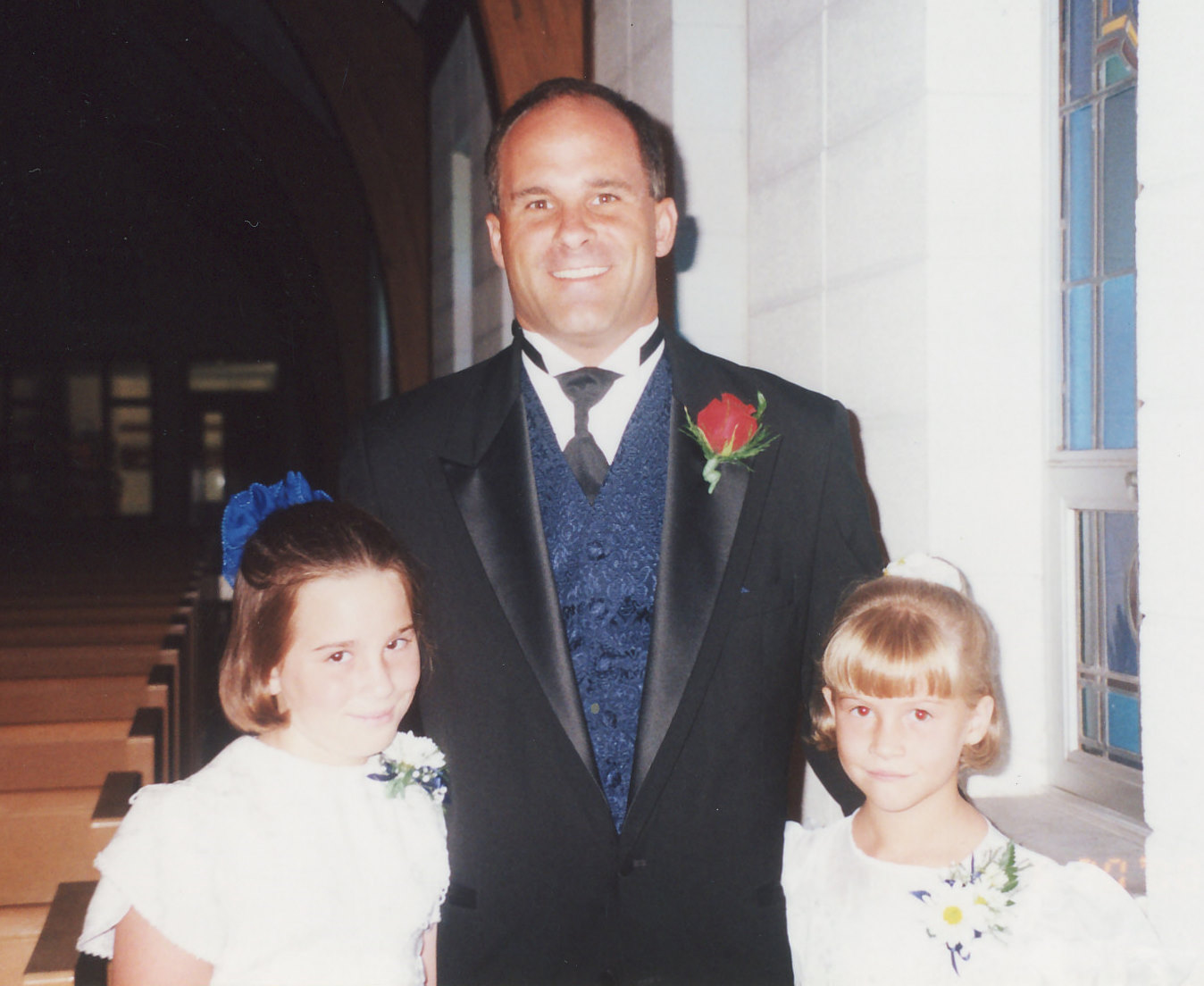 Sadly, in 2008, my brother Greg took his own life. It was devastating for all of us.

My brother Greg was 45 years old with 2 teenage daughters. His passing is something my family and I will never have words for. It still doesn't seem real. He is deeply missed. I love you brother.

I had already been working professionally as a Psychic Medium for 10 years when my brother took his own life. Intellectually, I knew that we don't die and that his spirit would live on, but the sudden and tragic loss of his life was still very difficult for me, our family, his children, and friends.

I needed to know my brother was okay, that he was in Heaven, that he was with our family there, that he was physically healthy, and that he was no longer suffering mentally and emotionally.

Through signs, dreams, and other forms of communication from my brother in Heaven, I know he is now at peace, healthy, and with family, friends, and even our dog in Heaven.




My brother Greg's passing has increased my desire and dedication to helping others who are dealing with grief and who are in need of healing or who want to hear from their loved ones again and know that their loved ones are still with them and they are aware of what is happening in their lives.

Please know that there is no death for our Soul. No one dies - not you - not your loved ones. Our Soul lives on forever. We are eternal.

If any of you reading this are thinking of taking your life, please get help. Your loved ones will miss you terribly. To everyone reading this, you matter. You are worthy. You are a Divine Being. You are loved. Love yourself. Share your love with others.

For those who need IMMEDIATE are with suicide or suicide prevention, please call 1-800-SUICIDE. 1-800-784-2433.

I will end this section with a funny story about my brother.

My brother, Greg, and I were on the Bozo the Clown Show in Toledo, Ohio when we were about five and seven years old. It was televised. He won the big prize of the day. It was a giant Tootsie Roll container filled with candy!

On our ride home, he dumped it all in the back of our station wagon and started sorting through it. I asked him for one piece, but he wouldn't give it to me until our mom told him he had to. Finally, he gave me one lime (yuck!) Dum Dum sucker. Big deal. It was a lot of fun. Great memories.

Here is an inspiring dedication I wrote which includes some of the signs my brother Greg has given from Heaven: DEDICATION TO MY BROTHER.



---
BOOKS &AMP CHANNELED WRITINGS




I am writing a book about my deceased brother Greg's passing and the signs he's given our family from Heaven. I am also writing a book on how to develop your psychic and mediumship gifts.

In addition, I am writing a book about my own psychic, mediumship, channeling, and healing development. It is in personal diary form and covers many years of ups and downs of personal spiritual growth and healing. I hope when you read it one day, you will realize that you are not alone in your search. There are others on the path with you.

I believe my spiritual diary will help you to see what is possible, what experiences you may encounter as you develop, and help you to grow, heal, and move forward on your journey.

I have also written a wonderful, delightful children's book to help increase self-esteem in children and the adults who read to them. This book was channeled to me by my Spirit Guides.

I am also writing a channeled book of inspirational writing from my Spirit Guides that helps you to heal and love yourself more, among other topics.

If you would like to be notified when my books are published, please join my newsletter at the top right of this page.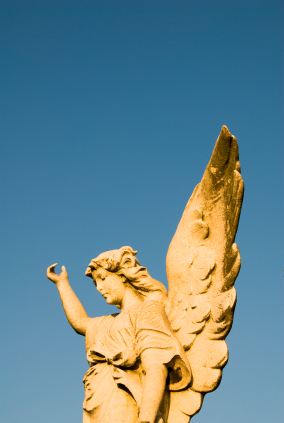 "Channeling my Guides through inspirational writing started when I was in 3rd grade with a poem I wrote and has grown since then. Some of the things Spirit writes through me are so loving, profound, and moving, it brings me to tears. Their words are often wiser than my own and my guides are often more succinct in the way they say things. There is also a bit of a poetic quality to their wisdom.

There is a sense of knowing that comes with the words as I write them down as if the truth is being spoken. My guides' words are always loving and encouraging. There is an urging to write them down that seems to override my own thoughts and feelings temporarily. It feels good as I write for Spirit because when our energies are blended, I feel their presence, love, wisdom, and peace.

I also feel my guides' love and encouragement when I am giving a reading and providing guidance for my clients from Spirit or speaking inspirationally for Spirit or channeling in a lighter consciousness.




I found my true calling helping others as an international Spiritual Teacher, Psychic Life Coach, Evidential Medium, Channel, and Healing Facilitator. Looking back, I now know that Spirit had been preparing me for this field all along through a variety of people, places, and experiences. I am doing what I love and I encourage you to do whatever it is that you love. I hope you will find and share your true calling also. I believe that it is through being of service with your natural gifts, talents, and abilities that you will find true happiness, "success", and fulfillment.
---
GOOD HEALTH & MEDITATION
Hormone imbalance and poor health can affect men and women.

When you don't feel well physically, it's hard to get in touch with your Spirit and to let your Light shine.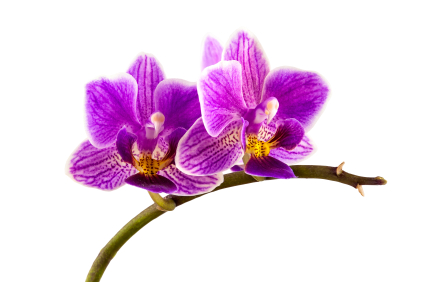 For about 10 years, I suffered from frequent and difficult tension or migraine headaches starting around age 47. I learned that perimenopause can contribute to headaches and starts then or even in one's 30's and can last 10 years.

I realize now that I was starting perimenopause and that my hormones were out of balance and affecting my health in a variety of negative and difficult ways.

To see the tips, books, and websites I found helpful for meditation, health, and other suggestions, see the book heading, "Good Health for Your Body, Mind, Emotions and Spirit" on: RESOURCES. This section is valuable reading for men and women of all ages.
---
MY HUBBY & THE TURKISH KITTY
As a lifelong learner I spend a lot of time taking and teaching classes in psychic and mediumship development. In addition to learning and teaching, I also enjoy writing, especially when it is inspired and channeled by Spirit, which happens a lot. I also enjoy inspirational speaking. My work is fun for me and very challenging and fascinating at the same time.

I also enjoy creating art (pastels have become my new study), pen and ink sketching, tai chi, comedy, walking in nature, playing the Native American flute, animals, all bodies of water, singing, dancing, swimming, games, discussing philosophy and metaphysics, everything inspirational, and watching my favorite shows on TV (of course!)

I also enjoy bike riding, camping, reading, coffee shops, shopping, making jewelry, festivals, laughing, hanging out with friends, music, spas, shopping (Oh, did I say that already?), eating out, being with my husband and cat, writing, and traveling whether on a day trip somewhere or a learning retreat or vacationing (especially in another country).




In September, 2010, my husband, Mark, and I went on a trip of a lifetime. (See photo of Mark and me taken around 2001. Mark's a cutie. Don't you think?!) We visited Venice, Italy for 5 days then took a deluxe 7-day cruise through the Mediterranean followed by a 5-day stay in Istanbul, Turkey.

I hadn't been on a cruise ship since I worked on board Norwegian Cruise Lines in the early 1980's. It had been over 25 years since I had been on a cruise, but this time I was a passenger and got to really enjoy myself! What fun! We sailed from Venice to Istanbul. Sounds like a romance novel, doesn't it? It was a fantastic trip! I highly recommend doing something extraordinary for yourself. It doesn't have to cost a lot to be worthwhile.

There were lots of cats living on the streets in Turkey. The Turkish people were very friendly to the kitties and to us. While eating outdoors at a restaurant late one evening, a little street kitty joined us for dinner. I generously shared my chicken kabob with the hungry cat and gave the sweet kitty my love while it snuggled up against me for warmth. The kitten was so comfortable on my lap that it curled up in a ball and fell asleep!

Hopefully, my CAT named SAMMY who is at home won't watch this cute video and get jealous!

Here's a short video of the TURKISH KITTY and me. (It takes a minute to load, but it's worth seeing.)

Enjoy the journey!

Love, peace, and blessings,

Gayle

© 2019 Gayle Kirk
---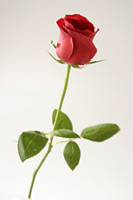 MY ETHICS:
1) I will share my gifts, experience, and knowledge with you to the best of my ability with your highest and best interests in mind.

2) I will be ethical, fair, honest, trustworthy, truthful, positive, empowering, compassionate, caring, considerate, and kind.

3) Please know that your reading with me is strictly private and confidential.

4) Your spiritual path and personal decisions are your own right and responsibility. Divine Spirit and I won't tell you what to do. Instead, Spirit and I will empower you to make your own choices.

5) I will encourage you to use your own intuition and to seek additional professional help when appropriate, rather than have you become dependent on me.

6) I will help you to recognize and encourage you to utilize your own personal power and free will to create your life in partnership with Spirit (your Higher Self/Soul, the Universe, Spirit Guides, Angels, and loved ones in Heaven).

7) When asked, I will do my best to give you the potentials and possibilities for the future, based on how things look right now, regarding your specific questions based on your thoughts, feelings, actions, and beliefs and based on guidance from Spirit.

8) I will encourage and support you to the best of my ability to be the most you can be and to create the life you choose to live.

Gayle Kirk
---
A SWEET NOTE FROM MY NEIGHBOR
Oh, Gayle, what fond memories you bring to mind! Good job! It really does tell your story.

It made me laugh and cry remembering many of those things you wrote about.

You've really had a wonderful life. I'm glad I've been along for the ride.




If I were to write an endorsement for you it would be this....

I have known Gayle since she was quite young. (Gayle was our children's favorite babysitter.)

I spent many hours on my front porch with Gayle asking questions like,

"What is life really about?" and "Where do we go when we die?" and "Do you think this is all there is to life?" What great questions.

Fortunately for us, from there Gayle has gone on to do what Oprah would call, "find her passion"!

It is with very real passion that Gayle shares her spiritual knowledge with us.

Thank you, Gayle, from your lifetime friend,

Connie
---
Enjoy this fun music/dance video of Up With People featuring music from the 1960's and Motown!

I participated in this wonderful group from 1978-79.

We promoted love, peace, hope, cooperation, and understanding among people of all nations.

It's still a philosophy I believe in and promote today.

Here they are performing at the 1982 Superbowl XVI half-time show!

It's not bad video quality considering how old it is.
I do not own the rights to this video. It is posted purely for your spiritual pleasure.

No copyright infringement is intended.

If you like the song/group, please see their website and buy their music from them.
NOTE: Join my NEWSLETTER below to be notified of Webinars, Workshops, Classes, Events, Books, Talks, and for special discounts on Readings!