WEBINAR INFORMATION

919-694-5599
GAYLE KIRK

THE REAL DEAL.

TESTED. GIFTED. COMPASSIONATE. EMPOWERING. TRUSTWORTHY.
IMPORTANT: 1 DAY PRIOR TO THE WEBINAR, SIGN-IN TO ZOOM (FREE) so you don't miss the beginning of the seminar.


IMPORTANT: Please join the webinar 15 minutes prior to the start time to be sure you can connect without any problems.


Please do not call me or email me for assistance regarding the webinar. I will be unable to assist you.
Your PC, tablet, laptop, or smartphone should be equipped with a webcam, microphone, and speaker (built-in or added on).


NO SPEAKER PHONES!


I HIGHLY RECOMMEND A HEADSET WITH A MICROPHONE SO YOU CAN BE HEARD CLEARLY AND TO REDUCE BACKGROUND NOISE.


IF YOU ARE PARTICIPATING ON A TELEPHONE, PLEASE USE A LANDLINE TELEPHONE WHEN POSSIBLE OR BE SURE YOUR SMARTPHONE HAS A STRONG SIGNAL.



IMPORTANT: Please be immediately available to talk if you are selected for a mini-reading. If you are not available when I select to speak with you, you will forfeit your mini-reading without refund.


The Guides and I must be able to hear you clearly. If there is background noise, traffic, dogs, children, TV, or other noise, you will forfeit your reading/question without refund and I will need to move on to help the next person.


Please have someone else watch your children and dogs so it will be quiet and you will be able to participate without interruption or noise.


IMPORTANT: Temporarily turn off your Call-Waiting, email, messaging, chat, text, and other device notifications so you won't be interrupted.


Please do not have anyone "listening in".

Their presence would create a distraction and make any readings confusing and more difficult. I may receive guidance and messages for the person "listening in" which would take away from your participation and mini-reading.
You are responsible for determining the correct time difference. Please see the WORLD TIME ZONE CONVERTER.

Select the city BOSTON on the World Time Zone Converter link for my city to determine my time and the correct time difference prior to calling me for your appointment.


You may NOT audio or video record the session, no exceptions.

Posting transcript, audio, and/or video recordings of readings online, via social media, or in any other form is strictly prohibited. Thank you for your cooperation.


The program/class may or may not be audio and/or video recorded. Please see each program/class description.

By participating, you give your consent to being audio and/or video recorded if the program/class indicates it will be recorded and to the recording possibly being shared with registrants afterwards for a limited time.

Recordings, if available, are for your private use only. Sharing with others and posting programs, webinars, teleseminars, programs, classes, and readings on social media are not permitted.


I use Zoom for my webinars. ZOOM IS VERY EASY!

The first time you use Zoom, you may be asked to sign-in using your email and creating a password. This is free.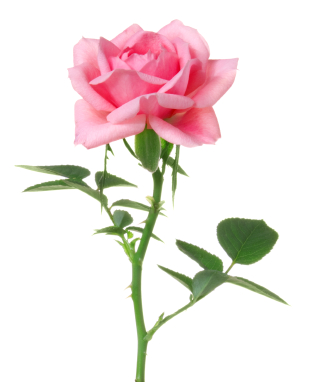 IMPORTANT: 1 DAY PRIOR TO THE WEBINAR, SIGN-IN TO ZOOM so you don't miss the beginning of the seminar.


15 MINUTES PRIOR TO THE WEBINAR, click on the personal link that was emailed to you when you registered for the webinar.

The webinar screen will open 15 minutes prior to the webinar start time. Check that your audio and video are working correctly.


NOTE: IT IS BEST TO USE A PC, MAC, OR LAPTOP.

SMARTPHONES AND TABLETS ARE A BIT FUSSY.


If you do not have the Internet, you can use the telephone number provided when you registered to call-in to the webinar using your smartphone or landline telephone.

Your provider may charge for Internet and long-distance telephone charges to join the program. These charges are your responsibility.
Become familiar with the following areas of the webinar screen:



Q & A BOX - Ask questions at any time by typing them here.

CHAT BOX - Send comments to everyone or just the panelists or to specific individuals.

RAISE YOUR HAND - I may want to ask for a show of hands. Click on the RAISE HAND button or an icon that looks like a hand.
Typically, all of the microphones will be muted during the webinar, except when a participant is asking a live question. This is necessary to avoid disturbing background noise and echoes.


IF THE WEBINAR IS WITH ME CHANNELING THE GUIDES, YOU MUST BE ABLE TO MUTE AND UNMUTE YOURSELF BEFORE AND AFTER YOUR READING SINCE I WILL BE IN A LIGHT TRANCE. BE SURE YOU KNOW HOW TO DO THIS.


YOU WILL ONLY BE SHOWN ON SCREEN VISUALLY WITH YOUR PERMISSION IF YOU ASK A QUESTION OR MAKE A COMMENT. OTHERWISE, YOU WILL ONLY BE HEARD AND NOT SEEN. YOU WILL BE ABLE TO SEE AND HEAR ME.



Please read the full description for the program or class you are interested in before registering so you will know what to expect and how to prepare.

I reserve the right to decline to answer a particular question or refuse service to anyone or to terminate your participation in a program or class, at any time, without refund, if I feel you are disrespectful, disruptive, unbalanced, unfit, or if I am not comfortable for any reason or if I feel your participation is not appropriate for yourself or for others.

All payments are non-refundable and non-transferable, no exceptions.

No one is permitted to make a copy of, share, distribute, sell, broadcast, download, store, transmit, show or play in public, adapt or change in any way the content of this website, program, class, reading, seminar, CD, mp3, pdf, meditations, music, or handouts whatsoever without the prior written permission of me. Any other use is strictly prohibited and illegal. Reading recordings and affiliated copyrights are the property of Gayle Kirk.
Must be 18 YEARS old to participate.

Services provided are for entertainment purposes only. There are no guarantees implied or stated.

By participating, you understand and are agreeing to comply with the Change-Cancellation-Refund Policy and the DISCLAIMER.

If you are purchasing a ticket to an event or class with me through a different site or venue, any cancellation or refund policies will be deferred to the venue hosting me.


All payments are non-refundable, no exceptions.


The advice, information, services, and other content provided on and through www.GayleKirk.com are provided for informational purposes only and should never be considered healthcare or financial advice. The information provided on www.GayleKirk.com, including information relating to financial, medical, health conditions, and treatments is not intended as a substitute for advice from your financial or healthcare professional. Do not use the information or services on www.GayleKirk.com for diagnosis or treatment of any health or financial issue. Always speak with your healthcare or financial professional before selecting any treatment for a health problem or financial action. You are solely responsible for any heathcare or financial decisions you make.


I welcome an email of your positive, constructive comments, suggestions for additional class or webinar topics, or questions regarding any part of the webinar for future ease and enjoyment.