TEACHING BIO

919-694-5599
GAYLE KIRK

THE REAL DEAL.

TESTED. GIFTED. COMPASSIONATE. EMPOWERING. TRUSTWORTHY.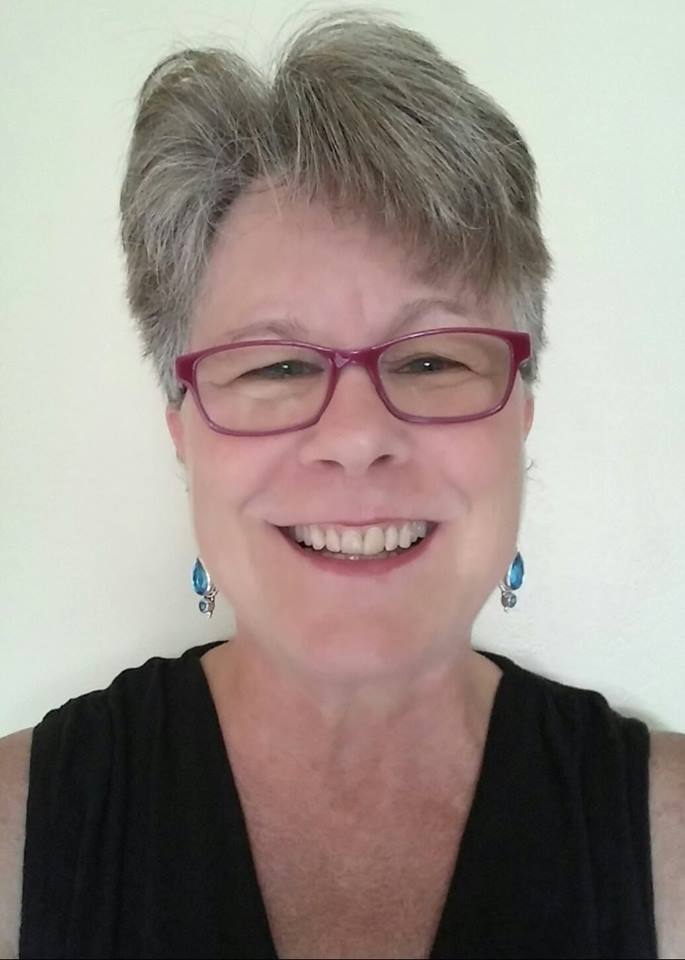 I am a professional Channel, Medium, Psychic, Inspirational Speaker, and Author for Personal Growth.

Since 1988, I have given thousands of successful sessions to people around the world.

In addition, I have a Bachelor's Degree in Art Education grades K - 12 from Ohio State University.

I look forward to sharing Spirit's guidance, messages, teachings, and inspiration with you.

Join my newsletter below for information on upcoming Webinars, Transformational Workshops, Inspirational Talks, Radio Shows, Books, Consultations, Resources, and Self-Empowerment Techniques.




You are far more powerful than you realize.

Learn to know yourself and live as the magnificent Divine spiritual being you were created to be!

You are a Divine spark of the Creator, in human form, temporarily having a physical experience on Earth.

Spirit and I help you on your path towards the Self-realization that your True Self is a powerful, loving, wise, and eternal Divine Soul.

We help you in your next step towards personal growth and spiritual development so that you may live as your Higher Self.


Your Soul chose to come at this time of great transition and spiritual awakening to remember you are a magnificent Divine being and to live an empowered life.

You are here to make a difference and to help others in creating a beautiful New World.

Spirit and I help you to be your most and create your best life!

Learn to consciously connect with your Soul and with the Divine.

Enjoy greater love, self-worth, joy, peace, abundance, wisdom, power, purpose, and health by learning to live as your Soul in partnership with Spirit.


The teachings I offer from Spirit are universal, eclectic, practical, and spiritually informed.

As a lifelong seeker, my life has led me to insights regarding personal growth, spiritual development, self-healing, and a deeper connection with our Higher Self and the Divine.

Your own personal transformation is often accelerated as I share guidance and messages from Spirit, my own real life experiences, struggles, successes, humor, insights, and techniques, along with the empowering life stories of others.




JOIN SOUL & SPIRIT!
SOUL & SPIRIT is a private Facebook group for enthusiastic spiritual seekers who are ready to learn, grow, heal, share, and explore all things Spirit with other like minded people in a safe and supportive environment.

I will be participating in the group offering suggestions, guidance, topics for discussion, WEBINARS for CLASSES & DEVELOPMENT & GROUP READINGS, and much more!



"LIKE" my Facebook PUBLIC Page


and "FOLLOW" my Facebook PERSONAL Page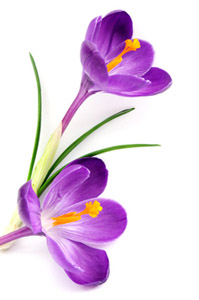 I take my work seriously for I know the great responsibility it holds and the immense power of healing it possesses.

Since 1988, I have deeply studied and devoted my life to my personal growth, personal healing, spiritual development, and professional studies. I have taken many classes on a variety of subjects such as meditation, psychism, mediumship, trance channeling, astral traveling, past life regression, animal communication, sound and color healing, spiritual healing, Reiki, therapeutic touch, quantum touch, chakra balancing, medical intuition, and other classes with respected teachers and organizations.

I'm still taking classes because I love learning and in this field there is always something interesting to learn. We are always students in this field and in life.


Since 2018, I have been actively participating in weekly deeply intensive personal growth and spiritual development courses offered by St. Germain and The Council of Light (Ascended Masters and Archangels) through the trans-channel mediumship of a highly respected medium. These courses include teachings, groups, Q & A sessions, and private readings with St. Germain. I have supplemented these with additional intensive courses taught by St. Germain and Ascended Masters of The Council of Light.

I have also had regular additional private readings with St. Germain and various members of The Council of Light regarding my personal questions and concerns. In addition, I am learning, growing, healing, and becoming more empowered to live as my Soul as I speak with St. Germain and The Council of Light through my own personal conversations and meditations with them, along with the guidance they provide my clients with in private readings for DIVINE GUIDANCE.


In addition to years of intense self-study on my own and with my Spirit Guides, I also studied the work of respected people and continue to do so today. Learning is a life-long process which I enjoy and love to share with others. I attended many workshops and seminars and I learned from many in-person and online classes, programs, books, DVD's, and CD's with smart, talented, and respected mystics, thinkers, seekers, philosophers, teachers, psychics, mediums, channels, and healers covering a wide range of education, backgrounds, and traditions.

Personal growth and spiritual development is a life-long process and pursuit.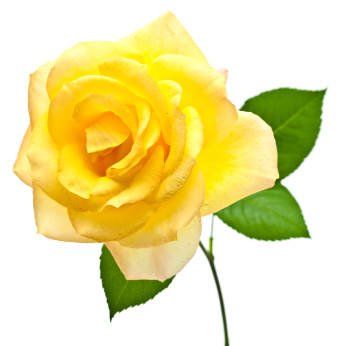 Some of the wonderful teachers I have personally studied with are Molly Rowland, Warren Caylor, Andy Byng, Lisa Williams, Mavis Pittilla, Tony Stockwell, Margaret Challenger, Brenda Lawrence, Patricia Hayes, Glyn Edwards, Bill Collier, Janet Nohavec, Sharon Klingler, Paul & Deborah Rees, Elaine Thomas, Amelia Kinkade, Kevin Ryerson, Alfred Ricci, Marshall Smith, Kimberley & Charles Curcio, Tom Cratsley, and Carol Gasber, plus many more since 1988, including my own Spirit Guides' teaching me.

I have also deeply studied the work of Keith Milton Rhinehart, James Van Praagh, John Edward, Doreen Virtue, John Holland, Robert Brown, Gordon Smith, Martin Twycross, Ivy Northage, Rosemary Brown, James Redfield, Olga Worrall, Leslie Flint, Doris Stokes, Doris Collins, Maurice Barbanell, Esther Hicks (Abraham), Eileen Caddy, Louise Hay, Jane Roberts (Seth), Sanaya Roman & Duane Packer (Orin & Daben), Harry Edwards, Melody Beattie, Karen Casey, Harville Hendrix, Dan Millman, Eknath Easwaran, Deepak Chopra, Caroline Myss, Ambika Wauters, Grace Cooke (White Eagle), Paramahansa Yogananda, Roy Eugene Davis, Swami Kriyananda (J. Donald Walters), Louise Hay, Edgar Cayce, and Eva Bell Werber, plus many more, including William Walter Atkinson who came to me in dreams and meditations and is one of my Spirit Guides. Some of his authored books pen names that I have read are Swami Rama, Yogi Ramacharaka, and Swami Bhakta Vishita.

Gradually, I began offering what I was learning for my clients and I developed my own business to help others.

I further developed my natural gifts through intensive self-study over many years and with numerous wonderful, respected teachers at Lily Dale, Arthur Findlay College, Fellowships of the Spirit, Delphi University, SNU International, Omega Institute, Journey Within, Heartfelt Angel Connections, Doreen Virtue's Angel University, Kripalu Center, Circles of Wisdom, Spiritualist churches, online, and in mediums' homes.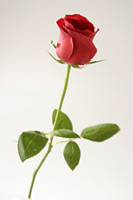 Let us come together as an extended family.

I have created a friendly, supportive, fun, like-minded community of spiritual seekers.

Let us learn, grow, heal, connect, and be inspired together.

Spirit and I look forward to meeting you, to helping you on your journey, and to learning from you as well.

For audio and video samples of my work and testimonials, please see: MEDIA APPEARANCES and CLIENT TESTIMONIALS and STUDENT TESTIMONIALS.

For information on how to receive spiritual guidance for yourself and others, how to develop and strengthen your own psychic and mediumship abilities, and how to create happiness, inner peace, and a sense of fulfillment in your life, I have outlined some inspiring and helpful tips you'll benefit from reading in the article I wrote called, "HELPFUL SUGGESTIONS FOR SPIRITUAL DEVELOPMENT".

To read about my personal spiritual journey and how I got started in this field, please see ABOUT GAYLE.

See the CLASSES & EVENTS link at the top of the page for my current offerings.

Join my newsletter to be notified of classes and events.

I hope to meet you in a reading, program, class, or at an event in the near future!

Peace, love & blessings,

Gayle




NOTE: Join my NEWSLETTER below to be notified of Webinars, Workshops, Classes, Events, Books, Talks, and for special discounts!