TEACHING BIO

919-694-5599
GAYLE KIRK

THE REAL DEAL.

TESTED. GIFTED. COMPASSIONATE. EMPOWERING. TRUSTWORTHY.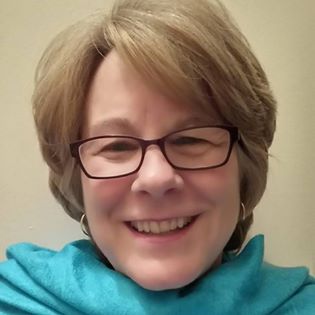 I am an international professional Spiritual Teacher, Psychic, Medium, and Channel.

Since 1998, I have helped people all over the world receive wisdom, messages, inspiration, clarity, and healing.

I further developed my natural gifts through intensive self-study over many years and with numerous wonderful, respected teachers at Lily Dale, Arthur Findlay College, Fellowships of the Spirit, Delphi University, SNU International, Omega Institute, Journey Within, Heartfelt Angel Connections, Doreen Virtue's Angel University, Kripalu Center, Spiritualist churches, mediums' homes, and Circles of Wisdom.

In addition, I have a Bachelor's Degree in Art Education from Ohio State University.


I love teaching others. I teach a variety of classes and inspiring, educational, experiential workshops for people of all ages, backgrounds, cultures, and beliefs.

I am knowledgeable, experienced, dedicated, encouraging, compassionate, and supportive. I have a gift for combining inspirational speaking and educational discussions with a variety of creative, hands-on learning opportunities for both individuals and groups.

My teaching style is empowering, encouraging, creative, thorough, in-depth, non-religious, spiritual, and fun.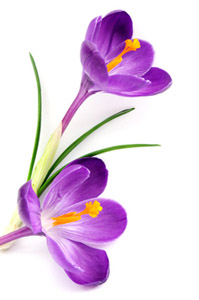 I take my work seriously for I know the great responsibility it holds and the immense power of healing it possesses.

Since 1991, I have deeply studied and devoted my life to my personal and professional spiritual development. I have taken many classes on a variety of subjects such as meditation, psychism, mediumship, trance channeling, astral traveling, past life regression, animal communication, sound and color healing, spiritual healing, Reiki, therapeutic touch, quantum touch, chakra balancing, medical intuition, and other classes with respected teachers and organizations. I'm still taking classes because I love learning and in this field there is always something interesting to learn. We are always students in this field and in life.

Some classes that I took lasted a few hours. Other times, a class lasted 7 days from morning until night. Sometimes, it was a weekly class that met over 9 months. Often, I would be at a retreat consisting of many classes for 17 days straight every day from morning until night learning and practicing.


If you have the chance to do a long class or retreat, I highly recommend it. Being away from the "real world" and fully immersed in the intuitive world can really help you to open up and is a great experience.

Even if the class is only one evening or one afternoon or one day or one hour, as long as it takes you away from your normal life, it can be a boost to your morale and it will open and strengthen your connection to Spirit!

In addition to years of intense self-study on my own and with my Spirit Guides, I also studied the work of respected people and continue to do so today. Learning is a life-long process which I enjoy and love to share with others. I attended many workshops and seminars and I learned from many classes, programs, books, DVD's, and CD's with smart, talented, and respected mystics, thinkers, seekers, philosophers, teachers, psychics, mediums, channels, and healers covering a wide range of education, backgrounds, and traditions.

I have studied with or the work of John Edward, Lisa Williams, James Van Praagh, Doreen Virtue, John Holland, Mavis Pittilla, Robert Brown, Tony Stockwell, Gordon Smith, Craig & Jane Hamilton-Parker, Estelle Roberts, Ivy Northage, Rosemary Brown, Harry Edwards, Olga Worrall, Leslie Flint, Doris Stokes, Doris Collins, Maurice Barbanell, Eileen Caddy, Margaret Challenger, Martin Twycross, Brenda Lawrence, Patricia Hayes, Glyn Edwards, Bill Collier, Janet Nohavec, Sharon Klingler, Paul & Deborah Rees, Elaine Thomas, Amelia Kinkade, Louise Hay, Esther Hicks (Abraham), Kevin Ryerson (Trance Channel from Shirley MacLaine's "Out on a Limb" book), Jane Roberts (Seth), Sanaya Roman & Duane Packer (Orin & Daben), Harry Edwards, Melody Beattie, Karen Casey, Harville Hendrix, Dan Millman, Sonia Choquette, Gary Zukav, Eknath Easwaran, Deepak Chopra, Caroline Myss, Joshua David Stone, Norman Paulsen, Alfred Ricci, Ambika Wauters, Marshall Smith, Kimberley & Charles Curcio, Tom Cratsley, Grace Cooke (White Eagle), Paramahansa Yogananda, Roy Eugene Davis, Swami Kriyananda (J. Donald Walters), Edgar Cayce, Gary Zukav, and Helen Schucman (A Course In Miracles) to name a few. Gradually, I began offering what I was learning for my clients and I developed my own business to help others.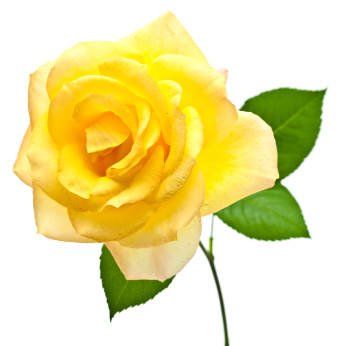 I incorporate a wide range of educational resources and my own personal experience into my teaching. I strive to bring out the best in myself, as well as my students, both as people and as practitioners in the healing arts field.

I use my sharp intuitive skills and my own extensive education to provide as much individual instruction as possible to meet the needs of my students, while also considering the needs of the group as a whole.

I have a great ability to break down complex ideas and information into easily understandable, practical, and usable information.

The result is a positive, educational, and enjoyable learning experience for men and women of all ages, diverse backgrounds, cultures, and various beliefs.


I am a compassionate, trustworthy, knowledgeable, grounded, and approachable person who strives to be loving and honest in my interactions with others and to "walk my talk". I am down-to-earth, fun loving, have a great sense of humor, and take my work seriously.

Because I was so firmly rooted in the "real world" due to my more traditional upbringing and conservative surroundings, I find it now helps me to explain metaphysical concepts to my students, clients, and the more left brain general public.

I offer a common sense teaching approach that is down to earth and practical. I help people move forward on their next step of personal development and spiritual growth towards wholeness by teaching valuable tools and providing deeper insights based on what I know from personal experience, having similar life experiences with many of my students, as well as what I have received from the higher realms.

I am an excellent teacher, counselor, writer, healer, and speaker because I know both worlds - this side and the Spirit World. I have a very balanced analytical, and intuitive brain. I am able to empathize with people who are more intuitive, as well as those who aren't, and talk in a way we can all understand.

I see part of my role now as a spiritual teacher, guide, counselor, life coach, healing facilitator, writer, and speaker. I hope to help demystify the mystical and bring light to any unfounded fears surrounding the subject.

I enjoy helping people just starting out to have a positive, grounded, and solid experience as well as helping those more advanced to grow, expand, and deepen their abilities, trust, and confidence.

During your time with Spirit and me, our intention is to help you feel empowered, cared for, heard, understood, and supported. You will receive loving guidance, greater clarity, and healing. You will be supported in being your best and in creating an extraordinary life.

The Guides and I have your highest and best interests in mind as we lovingly offer our support and insights. Spirit and I assist you in knowing your self-worth, loving yourself more, and being empowered.

You can create the love, peace, prosperity, and fulfillment that you seek when you recognize, claim, and own the power of your Soul and choose to partner with Divine Spirit. Living as your Soul and Divine Higher Self is true happiness and real freedom.

Let us come together as an extended family. I have created a friendly, supportive, fun, like-minded community of spiritual seekers. Let us learn, grow, heal, connect, and be inspired together.

I look forward to meeting you, to helping you on your journey, and to learning from you as well.


For audio and video samples of my work and testimonials, please see: MEDIA APPEARANCES and CLIENT TESTIMONIALS and STUDENT TESTIMONIALS.


For information on how to receive spiritual guidance for yourself and others, how to develop and strengthen your own psychic and mediumship abilities, and how to create happiness, inner peace, and a sense of fulfillment in your life, I have outlined some inspiring and helpful tips you'll benefit from reading in the article I wrote called, "HELPFUL SUGGESTIONS FOR SPIRITUAL DEVELOPMENT".


To read about my personal spiritual journey and how I got started in this field, please see ABOUT GAYLE.


See the CLASSES & EVENTS link at the top of the page for my current offerings.


Join my newsletter at the top of this page to be notified of classes and events.

I hope to meet you in a reading, program, class, or at an event in the near future!

Love & blessings,

Gayle