EMPOWERMENT SESSION
BE THE MOST YOU CAN BE!

CREATE AN EXTRAORDINARY LIFE!

919-694-5599
(Landline Telephone - No Text Messages)
GAYLE KIRK

THE REAL DEAL.

TESTED. GIFTED. COMPASSIONATE. EMPOWERING. TRUSTWORTHY.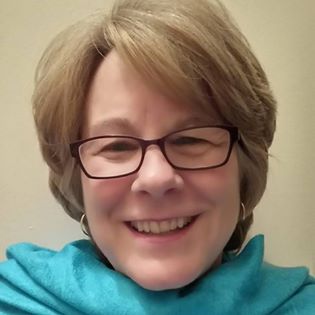 I am one of the most recommended, experienced, and positively reviewed Psychic Mediums on Bob Olson's Best Psychic Directory for over 11 years.

Your Soul, the Universe, your loved ones in Heaven, Spirit Guides, and the Angels have led you here.


Receive highly accurate psychic guidance, spiritual life coaching, healing energy, and sometimes messages from Heaven to help you connect with the love, wisdom, peace, power, and healing of your Soul and Spirit.


I provide psychic guidance and messages from Spirit that are highly accurate, trustworthy, honest, direct, quick, loving, compassionate, positive, healing, and empowering.

Spirit and I help you to be your most, live as your Soul, and create your best life.



Are you sad, hurt, angry, stuck, lonely, empty, afraid, confused, disappointed, tired, anxious, uncertain, or sick?

Do you want to overcome difficult emotions, heal, be free, empowered, and move forward?
You don't have to suffer or live a mediocre life.

You can be loved, happy, powerful, prosperous, peaceful, and healthy.



What do you want to heal in yourself and create in your life?

Are you ready to make changes, take responsibility for how you think, feel, what you say, do, and create your best life?
We will deeply explore, ask questions, and lovingly examine 1 challenging issue to heal and shift into the positive.

Your concern can be about yourself, relationships, love, career, money, health, family, children, pets, yourself, death of a loved one, and other areas.



You can ease depression, sadness, loneliness, anxiety, fear, anger, betrayal, resentment, grief, and loss.

Get to the root of your concern, understand, heal, appreciate, release, and positively shift so you can move forward.
Spirit and I help you to have a deep connection with your Soul, get important answers, know your self-worth, feel love, and can claim your power.

Receive wise intuitive guidance from your Soul, messages from Spirit, clarity, and a greater understanding of yourself and others.



With love and compassion, Spirit, your Soul, and I help you to connect with your heart and identify, understand, forgive, release, appreciate, and heal the thoughts and experiences that keep you from being your most and living your best life.
You and the Divine help create your life with your thoughts, beliefs, feelings, words, and actions.

Spirit and I help you to choose powerful new thoughts to heal, love, own your power, make wise choices, and bring about the outcomes you want.


Your new thoughts, feelings, actions, words, and beliefs allow you to come into alignment with your Soul, be empowered, and move forward.

When you live as your Soul, you realize you are truly loved, worthy, powerful, prosperous, whole, supported, guided, knowing, and Divine!


I can also create empowering affirmations, specially for you. Affirmations are positive statements and beliefs.

Affirmations help you to heal, own your power, be your most, and create what you wish.

Your Soul and Spirit can assist you in releasing your own innate self-healing ability with the Divine through your thoughts, words, and your life.



You can create loving relationships, happiness, prosperity, satisfying work, inner peace, good health, live your dreams, and achieve goals.

Don't be a victim, angry, hurt, critical, bitter, blaming, controlling, destructive, codependent, narcissistic, disempowered, sick, or barely surviving.

Be your most, live as your Soul, and enjoy your best life!
My clients constantly tell me how much their session has helped them.

If you are truly ready to live a different life, make changes, and do your part, positive shifts can happen in just one Empowerment Session!
---
HAVE 1 SPECIFIC CONCERN READY
We will work on 1 SPECIFIC CONCERN during the session. Please have your concern or intention ready prior to starting.

We will discuss your concern at the start. With Spirit's help, we may refine your intention so that it best meets your needs and that of your Soul.


Your concern can be about yourself, relationships, love, career, money, health, family, children, pets, yourself, death of a loved one, and other areas.

Realize Spirit may guide you to address related issues or deeper issues as well to help you move forward.



NOTE: Please have ready 1 specific concern regarding your life for guidance, direction, clarity, healing, and help creating.


NOTE: Empowerment Sessions are available for 45 Minutes only to adequately support you.
I am unable to extend the session.

Please purchase a longer reading if you think you may need more time.



NOTE: Recording or taping your session is strictly prohibited. Please have a pen and paper ready to take notes during the reading.


NOTE: If possible, immediately after our session, allow some quiet time alone to reflect on what took place, write in a journal, go for a walk, take a nap, or have a good night's sleep to integrate the new insights, shifts, and healing.
---
IMPORTANT
No one should be in the same room with you during the session. I need your full attention and a quiet background.

Do not have others "listening in" on your session. I will get information for them. It will take time away from you and make things confusing.

Do not be driving, sitting outside, in a restaurant, or at work.



NO SPEAKER PHONES

NO HEADPHONES

NO BACKGROUND NOISE


USE A LANDLINE TELEPHONE WHEN POSSIBLE.
---
OPEN MIND AND LOVING HEART
The outcome of a session is greatly influenced by your mind set and emotional state.

Please be patient, have an open mind, and a loving heart. Work with me.

Do not be withholding, testing, or interrupt me. You will block the flow of information and messages.


To get the most out of your session, it's important that you participate by expressing yourself openly and honestly in this sacred, loving space.

You are safe. Your session is private and confidential.

Be ready to openly talk with Spirit and me about your frustrations, hurt, anger, fears, concerns, challenges, desires, dreams, and goals.


Really listen to what Spirit and I say and consider what we have to offer. We sincerely desire to help you.

Your Soul, Spirit, and I will help you to own your Soul worth, Soul love, and Soul power.

Be ready to take responsibility for how you think, feel, what you say, do, and what you manifest or attract in your life.
You will likely experience positive changes within yourself and in your life with one session.

You may feel lighter, freer, peaceful, inspired, and more hopeful during the session or sometime afterward.


You may benefit from more than one session to address the roots of an issue thoroughly to make lasting, positive changes.

I encourage you to have more sessions later on as you experience new challenges in life.

Be gentle with yourself. We are always learning, growing, healing, and creating. It's why our Soul has come here.
---
PSYCHIC READING
NOTE: If you wish, you may also include a PSYCHIC READING with your Empowerment Session at no extra charge.
Receive highly accurate, reliable information to make wise decisions regarding your personal and business concerns.

WITHOUT YOU SAYING ANYTHING, I start by lovingly telling you whatever I am psychically seeing, feeling, and hearing.

ASK SPECIFIC QUESTIONS about relationships, love, career, money, health, family, children, pets, yourself, and other areas.


We can look at the potentials and possibilities for the future, based on how things look right now, but realize the future is not predetermined.

Remember you help create your life with your thoughts, beliefs, feelings, words, and actions.


Psychic guidance from Spirit helps you to see potentials, understand yourself and others, make wise decisions, own your power, move forward, and create your heart's desires.

Enjoy greater love, joy, self-worth, happiness, wisdom, peace, abundance, healing, freedom, creativity and spiritual power.
---
REMEMBER
There are no guarantees or promises implied or stated. You are paying for my time and energy, not for the outcome or contents of the session.

Services are provided for entertainment purposes only and are subject to your own interpretation.


My spiritual work is not a substitute for conventional medical or psychological diagnosis or treatment. I am not a medical doctor, psychologist, or therapist and I do not practice medicine. I do not diagnose, cure, heal, or treat disease or prescribe medication. All healing is self-healing with God Source. I encourage you to seek the proper licensed physician, psychologist, therapist, or other healthcare professional.



NOTE: By having a reading, webinar, or class with me, you agree to not record, post, or share transcript, audio, and/or video recordings of readings, webinars, or classes online, via social media, email, or in any other form. It is strictly prohibited.


NOTE: By making an appointment, you understand and are agreeing to comply with the Change-Cancellation-Refund Policy and the DISCLAIMER.




Speak up during the reading if you have questions or need clarification.

Once the session is over, I can't go back into the energy of the reading to answer personal questions about what was said. Usually, much or all of what is said to you during the reading is forgotten shortly after the reading since I am in a slightly altered state of consciousness.


Please be able to speak English well.

I look forward to speaking with you.

Please see: PRICES & APPOINTMENT.



NOTE: Join my NEWSLETTER at the bottom of my HOME page to be notified of my Webinars, Workshops, Classes, Events, Books, Talks, and for special discounts on Readings!



CALL GAYLE KIRK ANYTIME

919-694-5599



(Landline Telephone - No Text Messages)