PSYCHIC LIFE COACHING

NUMEROLOGY
BE THE MOST YOU CAN BE!

CREATE AN EXTRAORDINARY LIFE!

919-694-5599
GAYLE KIRK

THE REAL DEAL.

TESTED. GIFTED. COMPASSIONATE. EMPOWERING. TRUSTWORTHY.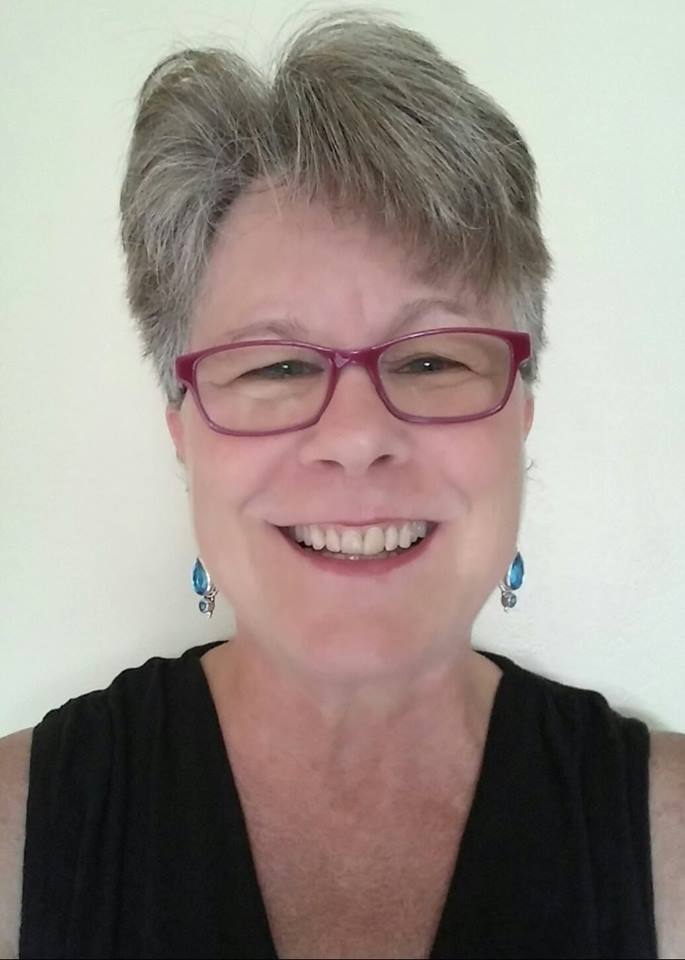 PSYCHIC LIFE COACHING
NOTE: My readings are unique. Please read this full description before calling for an appointment. I look forward to speaking with you.
This is a sacred, intimate, healing, and often life-changing real conversation between you, me, and Spirit Guides.

As you speak openly with me and Spirit Guides about your concerns, you will receive guidance and loving, empowering Light-filled messages from Higher Consciousness.


The Guides and I assist you in gently releasing old limitations through greater self-awareness, personal responsibility, and personal growth.

Free yourself from struggles and limiting ways so you may begin thinking, seeing, and living as your True Self and Master of your life.


Your heart knows Truth when you hear it.

There is often a feeling of great love, acceptance, and compassion for you as the Guides and I support you.


The powerful words and messages from Spirit resonate with your Soul.

Our desire is for you to have a positive experience - one that brings self-empowerment, guidance, comfort, understanding, peace, hope, and healing.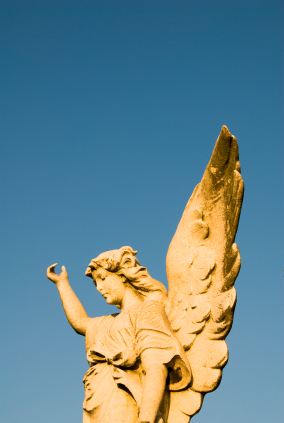 Talk openly with me about your concerns. I will tune into the people and situations you need help with.

Receive psychic guidance, life coaching, along with support and messages from Spirit Guides.

Spirit and I help you to be your most and create your best life!


Ask about relationships, love, career, money, health, family, children, pets, yourself, your life, and other areas.

Ask about several different areas of your life for guidance, direction, clarity, healing, and help creating.

Talk with Spirit Guides and me about what you can do to create and attract the people, experiences, and well-being you want.


Ask why certain experiences keep happening, why you are experiencing a particular problem, and for clarity about a person or issue.

Ask Spirit and me to assist you in being free by releasing struggle, perceived limitations, lack, and a feeling of victimization.

Ask what a person, situation, challenge, or habit can teach you so you may heal, grow, and move forward with love, joy, peace, prosperity, and health.


In a calm and caring way, I will listen without judgment.

I may tell you what I psychically see, feel, and hear about your past, present, and potential future.


You create your life with your beliefs, feelings, words, and actions, along with others, and the Universe.

I help you to choose empowering beliefs, feelings, words, and actions with the love, support, and wisdom of Spirit.

Spirit and I help you to believe in yourself, love yourself, and know you are worthy and powerful!




NOTE: The future is not predetermined. This is not fortune telling.

Predictions are merely potentials and possibilities of how you and others are creating based on how things look right now.

Your free will, beliefs, feelings, words, actions, others, and Spirit determine when or if something happens and how it finally turns out.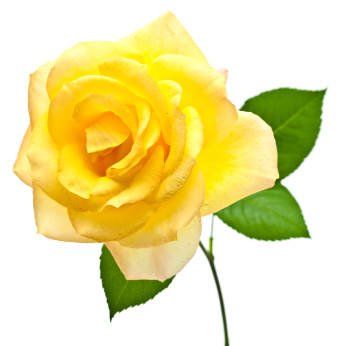 Become the person you want to be.

Live the life you desire and deserve!

Enjoy love, happiness, peace, prosperity, clarity, and health through self-awareness, personal growth, and self-empowerment.


Gain a deeper understanding of yourself, other people, and your concerns.

Receive support in making good decisions and realize your full potential.

I may describe your personality, Soul strengths, challenges, desires, and things your Soul wants to learn, share, create, teach, and heal while here.


Your reading with me is strictly private and confidential.

Spirit and I will empower you to make your own choices.

Sometimes the information validates what you already felt which confirmations your own inner knowing of the truth.

Always do what is right for you. If something doesn't resonate at this time, let it go.



You are far more powerful than you realize.

Learn to know yourself and live as the magnificent Divine spiritual being you were created to be!

You are a Divine spark of the Creator, in human form, temporarily having a physical life experience on Earth.


Spirit and I help you on your path towards the Self-realization that your True Self is a powerful, loving, wise, and eternal Divine Soul.

We help you in your next step towards personal growth and spiritual development so that you may live as your Higher Self.


Know yourself and live as your powerful, loving Divine Soul, in partnership with Spirit.

Enjoy greater love, self-worth, joy, peace, abundance, wisdom, power, clarity, purpose, and health.


The immense power of God/Source, Ascended Masters, Angels, Spirit Guides, loved ones in Spirit, and the Universe is always loving, guiding, and supporting you.

Your Soul chose to come at this time of great transition and spiritual awakening to remember you are a magnificent Divine being and to live an empowered life.

You are here to make a difference and to help others in creating a beautiful New World.
HAVE QUESTIONS READY
I will say a prayer to create a sacred space and set the intention.

I will take a few moments to connect with our Souls and Spirit Guides.

You will then ask your first question and the reading will further develop from there.


Your questions create the direction and focus of your reading.

Openly share what is going on with me so I can accurately tune into the situation.

Be willing to describe your concerns and discuss your problems to get the most out of your experience.


I do not give general readings.

Please have specific questions ready. We will address as many questions as possible.


Feel free to ask questions, make comments, or discuss things at anytime during the reading.

The Guides and I will also ask you questions to clarify your needs and concerns and to help you know your own wisdom, self-worth, and potential.


Be willing to listen and discuss additional things if Spirit and I gently bring them to your attention.

This helps you grow, heal, know your self-worth, and own your power so you can be your most and create your best life.

You are helped to see things from your heart and Soul's deeper, loving, and wise perspective.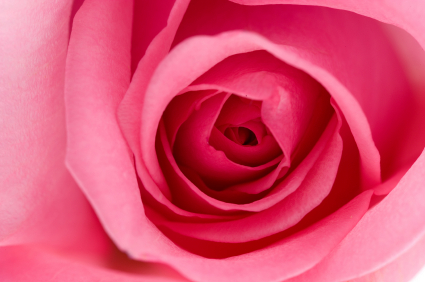 NOTE: For 30 MINUTES PSYCHIC LIFE COACHING, please have ready approximately 4 specific questions.


NOTE: For 45 MINUTES PSYCHIC LIFE COACHING, please have ready 5 to 7 specific questions. We will address as many as possible.


NOTE: Legal, investment, and medical information is not provided.
Please do not tell or email me your questions ahead of time.

I prefer not to know anything about you, your life, or loved ones in Spirit when we start the session.


I am unable to extend the session.

Please purchase a longer session if you think you may need more time.



NOTE: Recording your session is strictly prohibited.

Please have a pen and paper ready to take notes during the reading. I may provide techniques and resources to help you.


NOTE: The Guides and I don't tell people who their Spirit Guides are.

Your relationship between you and your Guides is for you to develop with them.

There are suggestions for how to do that in my article CHANNELING.
IMPORTANT
During your reading, it needs to be quiet in the background.

Please do not be driving, sitting outside, or in a restaurant.


It is best if you can be in a room alone so I have your full attention and you can speak freely.

Do not have others "listening in" on your reading. I will get information for them. It will take time away from you and make things confusing.



NO SPEAKER PHONES OR HEADPHONES, PLEASE.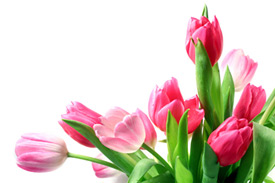 OPEN MIND AND LOVING HEART
NOTE: Exactly what happens in a reading is determined by the loving and supportive influence of loved ones in Spirit, your Soul, and Spirit. It may vary somewhat from this description in order to provide you with the highest and best. Please be flexible and understanding of this.
The outcome of a reading is greatly influenced by your mind set and emotional state.

Please be patient, have an open mind, and a loving heart. Work with me.

Do not be withholding, testing, or interrupt me. You will block the flow of information and messages.
NUMEROLOGY
NOTE: If you wish, I can include NUMEROLOGY, along with Psychic Life Coaching, at NO extra charge.

Please tell me if you would like NUMEROLOGY when you book your appointment or at the start of the reading.
NUMEROLOGY gives greater insight into yourself so you can be empowered to create and navigate your life according to your Soul's prebirth design.

NUMEROLOGY helps you to learn about the personality, Soul life purpose, and unique gifts, talents, strengths, abilities, and challenges of you, your partner, and your children, at no extra charge.


NUMEROLOGY is especially helpful in understanding yourself, your relationship with others, and for determining which type of job or career path is right for you and for young people who are just graduating.

Learn about the strengths, challenges, direction, and themes of this current year and this period of life you are in.


As an example, I told my client that I psychically sensed they were a great nurturer and caretaker for others, but they had difficulty speaking up for themselves and taking care of themselves. My client confirmed this was true.

I told my client they probably had a 1, 2, 6, or 9 in their NUMEROLOGY which indicated that.

When I did their NUMEROLOGY chart, using 4 different ways to calculate their unique personal numbers, we discovered they had two 2's and one 6 out of twelve total numbers.


I helped them learn that their Soul had chosen this attribute as part of what they were here on Earth to learn, share, and heal.

I offered ways they could work with this wonderful attribute of caretaking, which is also often codependency, and how to better understand the strengths and challenges of it.

We looked at the positive attributes and potential challenges their Soul had preselected for this lifetime, according to the other numbers contained in their birth name and birth date.

I informed my client that she had a great potential for nurturing others, teaching, counseling, was highly empathic, and very intuitive psychically, along with a lot of other accurate, specific, and important personal details.


NUMEROLOGY assists you in having greater understanding of things and allows you to make wise decisions.



NOTE: In order for me to do NUMEROLOGY on you or another person, all I need is the birth date (not time or place) and the exact spelling of the person's full birth name (including middle name). You may give that information to me during the reading, not before.


Please allow approximately 10 minutes or more for each person studied using NUMEROLOGY.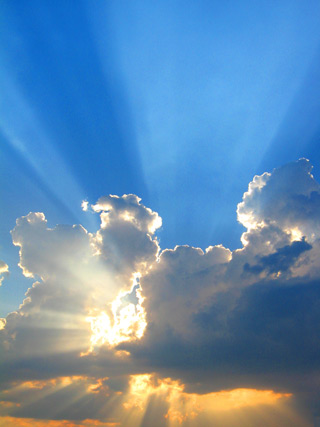 MESSAGES FROM LOVED ONES IN SPIRIT
NOTE: Sometimes family, friends, and pets come through with MESSAGES FROM LOVED ONES IN SPIRIT along with Psychic Life Coaching.




Loved ones in Spirit want to send you their love, support, and let you know they are now well.

Please be flexible and willing to hear from loved ones now in Spirit, if that occurs.



NOTE: If you are wanting to connect with loved ones in Spirit, please book a reading for MESSAGES FROM LOVED ONES IN SPIRIT. There is NO extra charge. A 45 MINUTES Reading is highly recommended for Messages From Loved Ones in Spirit.




There is spiritual growth and healing in Spirit.

People become wiser, understanding, forgiving, compassionate, and more loving from their broader perspective.

If someone in Spirit that you had difficulties with attempts to contact you during a session, please be willing to listen to them. They may want to apologize or explain their behavior.


Reconnecting with a loved one in a MESSAGES FROM LOVED ONES IN SPIRIT reading can be a great healing for you and them.

You may choose to decline hearing from someone if you aren't ready.



NOTE: To learn more about mediumship, please see: MESSAGES FROM LOVED ONES IN SPIRIT.



REMEMBER




There are no guarantees or promises implied or stated. You are paying for my time and energy, not for the outcome or contents of the session. Services are provided for entertainment purposes only and are subject to your own interpretation.

By making an appointment, you understand and are agreeing that this work is solely for your personal growth and entertainment. It is not a substitute for conventional medical or psychological diagnosis or treatment, nor is it intended to be. You understand that I am not a medical doctor, psychologist, or therapist and I do not practice medicine. All potential healing is your own self-healing with God Source. I encourage you to seek the proper licensed physician, psychologist, therapist, lawyer, financial advisor, or other professional.



NOTE: By having a session, webinar, or class with me, you agree to not record, post, or share transcript, audio, and/or video recordings of readings, webinars, or classes online, via social media, email, or in any other form. It is strictly prohibited.


NOTE: By making an appointment, you understand and are agreeing to comply with the Change-Cancellation-Refund Policy and the DISCLAIMER.




Speak up during the session if you have questions or need clarification. Once the session is over, I can't go back into the energy to answer personal questions about what was said. Usually, much or all of what is said to you during the session is forgotten shortly after since I am in a slightly altered state of consciousness.


Please be able to speak English well.

I look forward to speaking with you.

Please see: PRICES & APPOINTMENT.


CALL GAYLE KIRK ANYTIME

919-694-5599




NOTE: Join my NEWSLETTER below to be notified of Webinars, Workshops, Classes, Events, Books, Talks, and for special discounts on Readings!