PRIVATE READING

1 PERSON
BE THE MOST YOU CAN BE!

CREATE AN EXTRAORDINARY LIFE!

919-694-5599
GAYLE KIRK

THE REAL DEAL.

TESTED. GIFTED. COMPASSIONATE. EMPOWERING. TRUSTWORTHY.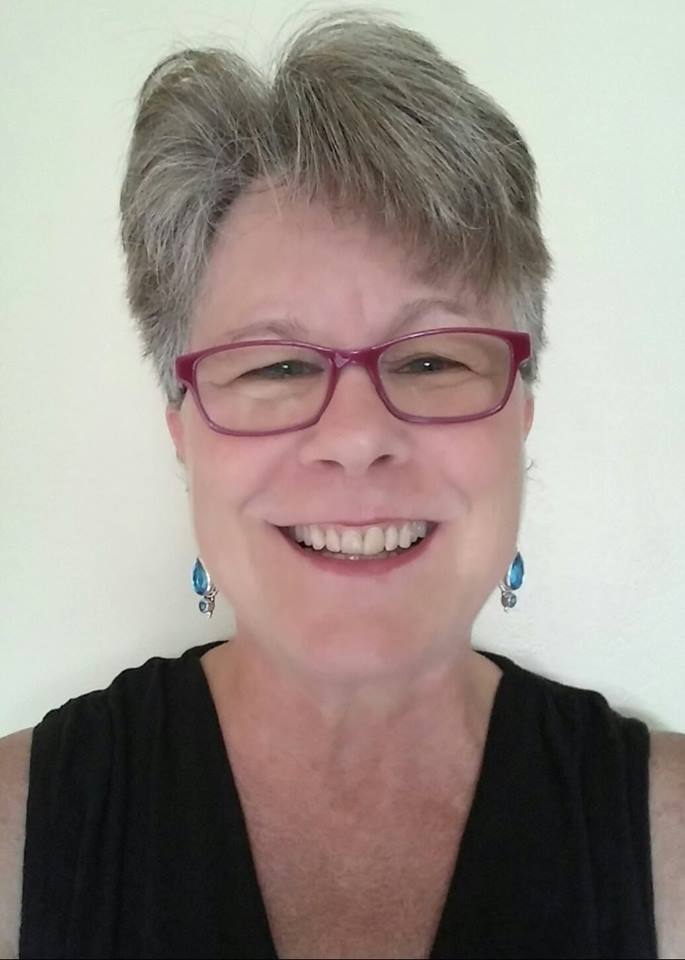 GUIDANCE
Spirit and I would love to assist you to be your most and to live your best life!

I am Clairvoyant (See), Clairaudient (Hear), Clairsentient (Feel), and Claircognizant (Know).


Spirit and I provide guidance, understanding, direction, clarity, healing, inspiration, and resources regarding your questions and concerns.

Describe what is happening and share your feelings about it. I provide psychic pictures, words, feelings, and knowings from Spirit to help you.

Talk with Spirit and me about what is going on with love, all relationships, family, children, pets, work, money, health, yourself, others, life, and more.


You may ask about your past, present, and future potentials based on how things look now and the energy you are putting into your desires.

Spirit won't tell you what is going to happen or what you should do because you have free will.

You can create a wonderful life with your beliefs, thoughts, feelings, words, energy, and actions inspired by the guidance of your Soul and Spirit.


Spirit and I help you to better understand yourself, others, situations, overcome challenges, see possibilities, and make positive changes on all levels.

We may look at difficulties in romantic, family, personal, and business relationships, even when the person is no longer in your life or has passed.


Spirit and I assist if you are feeling sad, stuck, confused, angry, lonely, hurt, ignored, betrayed, abandoned, grief, or repeating unhealthy patterns.

Learn to be free of drama, release suffering, heal, own your power, allow Spirit to assist you, and enjoy loving relationships with yourself and others.


Your Soul is Divine Presence in you. Your Soul is Love, Joy, Peace, Power, Prosperity, Health, Wisdom, Virtues, and Gifts. It is who you really are.

Your Soul helps you know your love and worth, release limitations, transform, own your power, be your real Self, and live your highest Soul potential.


Living as your Soul, Divine Presence inspires, informs, guides, supports, and expresses through you. You know yourself as an amazing Divine Being!

Spirit and I assist you to grow, heal, live as your Soul, be guided by Spirit, focus gratefully on the present, and create a magical, fulfilling Soul-full life.



NOTE: Please have a list of concerns ready about several different areas of your life and be willing to discuss them with Spirit and me.
If your main focus is on receiving guidance, let me know.

You may also receive loving and healing connections with family, close friends, and beloved pets who have passed.

Connecting with loved ones in Heaven can be powerfully healing, life-changing, and a beautiful, amazing experience.

Please be flexible and open to hearing from loved ones in Heaven if they present in the reading. They may want to support you and share their love.



NOTE: Please read the description below for connections with loved ones in Heaven to know what to expect if they come through in the reading.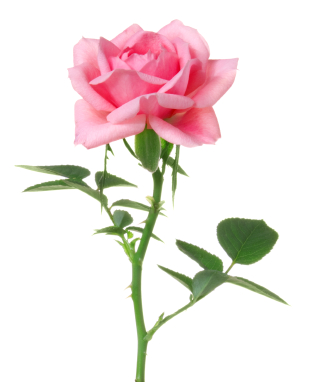 LOVED ONES IN HEAVEN
NOTE: If your main focus is connections with those in Heaven, please let me know when making your appointment.

The reading will include guidance about your life regarding your questions.
I have great compassion for your loss. I take my healing work seriously.

My brother took his life. I understand how it feels to lose someone you loved dearly and truly miss.


Your family, dear friends, and cherished pets in Heaven want to connect with you.

They provide love, comfort, peace, guidance, understanding, and healing in the reading.


Usually you will connect with one or more of the people or pets you are hoping to hear from.

However, no medium can guarantee a connection with a particular person.

I allow your loved ones in Heaven to choose who comes and what they say.


In addition to hearing from those you love and miss, you may be pleasantly surprised to connect with unexpected family members, friends, and pets.

Relatives generations back, including those you never knew, may come to offer their support or help you connect with those you wish to hear from.


If you are or were in a significant relationship, that person and their friends, family, and pets may also come through to say hello in the reading.

You may be asked to pass a message along to a family member, friend, or co-worker from their loved one in Heaven.


You may even connect with loved ones still on earth who have dementia, are elderly, sick, or in a coma who are starting to visit the Spirit realm.


Please be willing to listen to whomever comes through for you in the reading. They come to give you love and support.

Sometimes the first person that comes through in the reading from Heaven isn't the main person you are hoping to hear from. Be flexible and patient.


Loved ones typically share information that lets you know who they are, how they died, life memories, personality, habits, and other information.

It is often the little things that loved ones communicate which validates their presence because it's those things that we remember, love, and miss.

Loved ones may provide information that shows they are still with you from Spirit and are aware of your current life situation.


Messages from loved ones in Heaven are often loving, meaningful, comforting, and healing.

They are usually very simple, but important messages such as, "I'm okay. I'm healthy again. I am at peace. I am with you. I love you. I'm sorry."

Connections with family may provide understanding to generational challenges and patterns of behavior for forgiveness, healing, and empowerment.


People often learn, grow, and heal in Heaven.

When someone passes, they review their life, the choices they made, and their affect on you and others.

Your loved ones in Spirit may want to apologize or explain things to you. They may express their love for you more easily now.

Those who did not get along while here on earth often come through together in the reading to show they have made peace in Heaven.


This gives you and those in Heaven a chance to share your love, know they are okay, say words unspoken, forgive, and to heal your relationship.

Connecting with family and friends in Heaven can help bring about profound healing, inner peace, love, understanding, strength, faith, and self-worth.


Please don't ask questions of your loved ones until the end of the mediumship part of the reading. It breaks the flow of communication.

Those in Heaven usually are not able to carry on lengthy conversations during a reading.

They may not be willing or able to answer your specific questions.

They usually do not answer questions about what to do with your life. We are responsible for our own lives and for our own choices and decisions.


Your attitude and energy affects the connection and communication with the people in Heaven during the reading.

Please have an open mind and strong, sincere desire to connect with someone.

Be sure you dearly loved and knew the person well that you are hoping to connect with.

Be willing to speak with whomever comes. They make a connection to offer you their love and support.


Loved ones in Heaven provide the medium with psychic pictures, words, feelings, and symbols to communicate with you during the reading.

The information may require your help to understand what your loved ones are saying. Please be willing to work with me to interpret what comes.

You may need to wait awhile for the information to make sense or you may want to ask a loved one for clarification to understand the message.


Please do not require hearing one particular thing in order to convince you that your loved one is present. It may be unrealistic.

Loved ones work with the references and symbols of the medium which is why you may not get the specific validation you requested from them.


It is the love we share with those in Heaven that brings them close to you in the reading.

If you are very skeptical or just curious, please wait to have a reading until you have a real need to connect with someone you dearly loved.


Speak up during the reading if you think you recognize who I am describing or if you have questions you want to ask.

Once it's over, I can't go back into the energy of the reading to reconnect with the people in Heaven or to answer questions about what was said.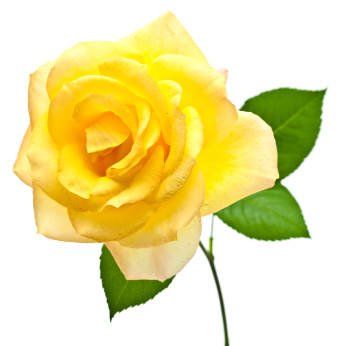 You are welcome to have a reading when you feel ready.

There is no set amount of time to wait after someone has passed before seeing a medium.

Only you can know when the time is right for you to see a medium. Every person and every situation is different.



NOTE: I suggest taking time to heal at least a few months after your loved one's passing before having a reading.

Waiting a few months before having a reading gives you some time to grieve and may help provide a stronger connection with those in Spirit.
A PRIVATE READING for connections with Heaven is 45 OR 60 MINUTES ONLY to allow enough time for meaningful connections with those in Heaven.

Connections with loved ones in Heaven can often last approximately 30 minutes or more for a Private Reading and longer for a GROUP READING.

Guidance about your life is part of every reading, even if you are mostly wanting connections with Heaven.



NOTE: Please have a list of concerns ready about several different areas of your life and be willing to discuss them with Spirit and me.

NOTE: Please have a pen and paper ready to take notes. The Guides and I often give resources to help you.
I am unable to extend sessions.

Please purchase a longer reading if you think you may need more time.

To make an appointment for any of my services, please see: PRICES & APPOINTMENT.
CALL GAYLE KIRK ANYTIME

919-694-5599