PRIVATE READING

1 PERSON ONLY

TELEPHONE & SKYPE
BE THE MOST YOU CAN BE!

CREATE AN EXTRAORDINARY LIFE!


GAYLE KIRK

THE REAL DEAL.

TESTED. GIFTED. COMPASSIONATE. EMPOWERING. TRUSTWORTHY.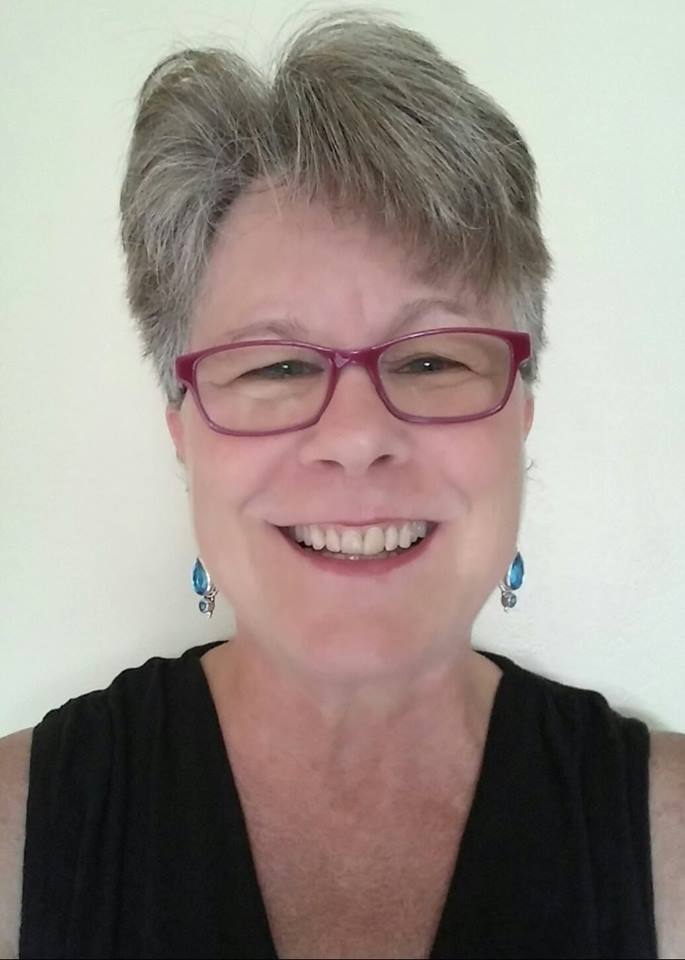 DIVINE GUIDANCE
Private Readings are powerfully transformative and healing when you are open to receive, willing to participate, and ready to move forward.

Receive accurate, loving, compassionate, wise, direct, and honest Divine Guidance from Ascended Masters, Spirit Guides, Angels, our Souls, and me.

I don't ask for information to start so you know the details are purely from Spirit because you haven't said anything and you can validate the truth of it.

It is so comforting and healing to realize that Spirit and those in Heaven are aware of your concerns. They are loving, guiding, and supporting you.

Feel free to talk about yourself, personal and business relationships, family, partner, children, pets, work, health, life, spirituality, afterlife, and more.

Discuss your concerns for guidance on relationships, situations, past, and potential future based on your energy, choices, and how things look now.

Receive the information, inspiration, and Divine wisdom you seek through your sincere asking, openness, desire to know, and willingness to grow.

When you ask questions, please be willing to describe what is going on, your feelings about it, and discuss your concerns with the Guides and me.



Know and trust that I will hold a safe, sacred, loving, accepting space for you to express yourself, be heard, and to connect with your Soul and Spirit.

You may learn about and mend difficulties in romantic, personal, and business relationships, even if the person is no longer in your life or has passed.

Create healthy relationships with yourself, life and those you love with less pain, struggle, control dramas, codependence, addictions, and narcissism.

You and your life are often a reflection of your thoughts, feelings, words, actions, and choices. As you heal and empower yourself, your life improves!

Understand and overcome challenges and patterns of your past and present which affect how you live today and help create how you live the future.

Receive clear, on-target information and advice to view situations differently, create shifts, own your power, and make the most of what life brings.

Guides may speak directly to you while I am in an altered state of consciousness to help you be your most so you may create and live your best life.

Receive guidance that is deeply empowering, highly transformative, and truly life-changing when you are open to receive and ready to participate.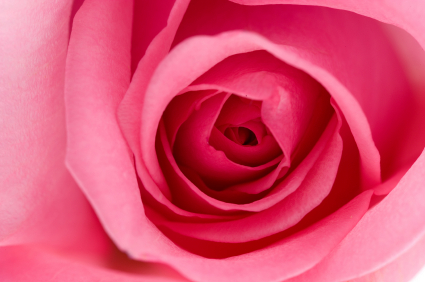 Experience more self-love, joy, peace, loving relationships, abundance, health, and power by healing physical, emotional, mental, and spiritual pain.

Prior to birth, our Soul and Spirit create a plan for how we wish to learn and grow in this present life and how we wish to heal from our past lives.

We carry the gifts, talents, abilities, and strengths of our past lives and those from our ancestors. We also may carry some of the old wounds.

Our family's pain, trauma, challenges, and false beliefs are passed from generation to generation until we accept, understand, forgive, and heal.

You can heal wounds, release painful patterns, and overcome grief, anxiety, anger, depression, addiction, denial, fear, negativity, and resistance.




Enjoy your very best life by being truly ready and willing to take responsibility for your choices, learn, grow, heal, and make positive changes.

Be free of pain, suffering, and limitations caused by identifying with your life story, situations, problems, and the ego mind's negative self-talk.

You are loveable, capable, and more than enough! Learn to express your Divine potential by awakening to the love and power of your Soul and Spirit.

We guide you to connect with the Creator, Spirit Guides, and your Soul. You can release denial, blame, anger, resistance, demands, and victimization.

You can live a life of love for self and others, joy, peace, prosperity, health, wisdom, faith, and trust by accessing the Divine and living as your Soul.

Spirit and I look forward to helping you with your self-healing and spiritual transformation so you may live your full potential as a Divine Being!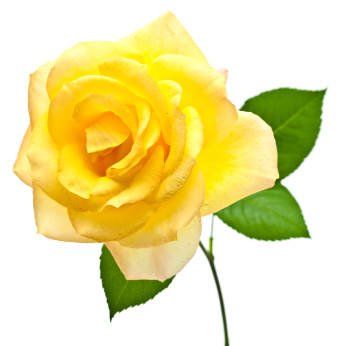 We do not tell you who your Guides are. Your partnership with your Soul and Spirit Guides is waiting for you to discover, deepen, and enjoy.

Prior to the reading, please do not tell me what kind of life guidance you want help with or who has passed that you would like to connect with.




NOTE: For all readings, please have ready 3 to 5 important questions about your life for guidance, direction, healing, and understanding.

General readings are not provided. Spirit and I focus on your concerns as we discuss them.

Be willing to discuss your sincere concerns with the Guides and me.


NOTE: Please be flexible and open to hearing from loved ones in Heaven if they briefly present in the reading. They want to support you and share their love.

Connecting with loved ones in Heaven can be powerfully healing, life-changing, and a beautiful, amazing experience!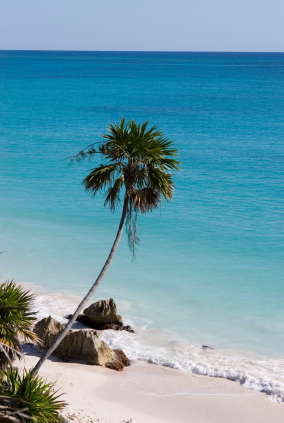 NUMEROLOGY
Find out your Soul's Pre-Birth Plan using Numerology to learn more about your personality and the life path your Soul chose prior to being born.

Discover some of your gifts, strengths, potentials, traits, paths, and challenges your Soul chose to express, share, and heal prior to being born.

Numerology helps you better understand yourself, your partner in love relationships, and creates understanding in parent and child relationships.

Numerology is a great tool for adults who are considering a career change and for high school and college students to determine what career is best.
LOVED ONES & PETS IN HEAVEN
NOTE: Please WAIT 6 MONTHS after your loved one has passed in order to give yourself some time to grieve and to allow for a stronger connection.


NOTE: If you strongly desire to connect with someone in Heaven that you knew well and loved dearly, please book a LONGER reading to allow enough time for a meaningful experience.
If you have had someone you loved dearly make their transition, I have great compassion, empathy, and understanding for the loss you are feeling.

Sadly, my brother Greg took his own life at age 45 on July 17, 2008. His two daughters were teenagers at the time.

Despite my family's many pleas and attempts to help him, my brother Greg, like many of us, wasn't the type of person to seek help or take advice.

Eventually, depression, loneliness, despair, low self-esteem, alcohol, and likely Chronic Traumatic Encephalopathy CTE overcame my brother.

Dressed in full military uniform, he took his own life so that he would stop feeling the immense pain that he carried for years.

I have nothing but unconditional love and great compassion for my brother, his suffering, and the difficult choice he made. I don't condone his decision, nor do I condemn him for it.

Naturally, I wish he had sought help and had chosen a different way and that things had turned out differently, but it was not my choice to make.

All we can do is have compassion for him and learn to accept his decision with understanding and love and find ways to heal.

I found the inner peace I was seeking through the signs and dreams I received from my brother and Spirit, the readings I received from others, the guidance my Spirit Guides and loved ones in Heaven provided me, and the personal healing I received over the years.

I would be honored to help you in your self-healing.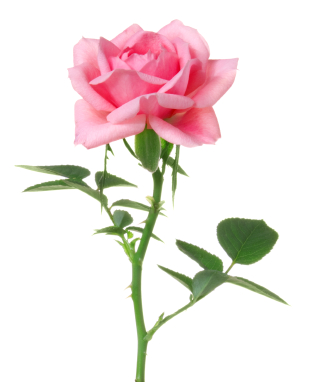 Quite often, you will briefly connect with one or more of the people and/or pets you are hoping to hear from in the reading if that is your desire.

You have the amazing opportunity to connect with those in Heaven you knew well, loved dearly, and miss to share love and say words unspoken.

Your loved ones in Heaven provide evidential information and details that allow you to know and trust you are connecting with those you love.

I share what the person in Spirit is giving me. Your loved ones often describe how they are connected to you, their personality, their habits, your relationship with them, the condition of their passing, fond memories, shared moments, and information specific to them and meaningful to you.

In Heaven, we review our life, our choices, and the affects our words and actions had on our life and our affect on others. We learn, grow, and heal.

Connecting with family in Heaven is amazing and healing. Receive love, praise, encouragement, insights, and maybe an explanation or apology.

Pain, trauma, and challenges you inherited may be healed when connecting with those in Heaven by learning to accept, understand, and forgive.




If you have lost a young child or someone like a child, the person in Heaven who is with your child and caring for them will often speak on their behalf.

Relatives generations back, including those you never knew, may come to offer their support or help you connect with those you wish to hear from.

If you are or were in a significant relationship, that person and their friends, family, and pets may also come through in the reading with love.

You may be pleasantly surprised to hear from unexpected family members, friends, and pets or even be asked to pass a message along to someone.

You may even connect with loved ones still on Earth who have dementia, are elderly, sick, or in a coma who are starting to visit the Spirit realm.

It is possible to hear from people you helped and cared for in personal or professional settings, as well as neighbors, classmates, and co-workers.

Be open to briefly hearing from whomever comes through in the reading. No medium can guarantee a connection with a specific person or pet.
IMPORTANT
Readings include a brief explanation of what to expect and a prayer at the start of the reading.

Your energy greatly influences the reading. Please have a loving heart, open mind, be patient, work with me, have concerns about your own life ready, and allow Spirit to guide the experience.

If you have questions about the information or loved ones in Heaven, ask during the reading so we can sort it out. I forget what was said afterwards.

Always accept and follow advice that feels true within your own heart no matter what Spirit, Loved Ones in Heaven, and I say. The future is not completely pre-determined. The Guides and I are not all-knowing. You have Free Will and are responsible for your choices and your life.

If health problems and financial or legal concerns are discussed, any information that arises should not be considered medical, financial, or legal advice. Please consult your doctor, financial advisor, or attorney.

Services provided are for your personal growth, spiritual development, and inspiration. There are no guarantees implied or stated.

Your purchase acts as your agreement with the no refund policy and the TERMS OF USE.

There are no refunds, transfers, or exchanges. All payments are non-refundable, no exceptions.



NOTE: Connections with Heaven includes Divine Guidance for the greater part of the reading.


NOTE: For all readings, including Connections with Heaven, please have ready 3 to 5 important questions about your life for guidance, direction, healing, and understanding.

General readings are not provided. Spirit and I focus on your concerns as we discuss them.

Be willing to discuss your sincere concerns with the Guides and me.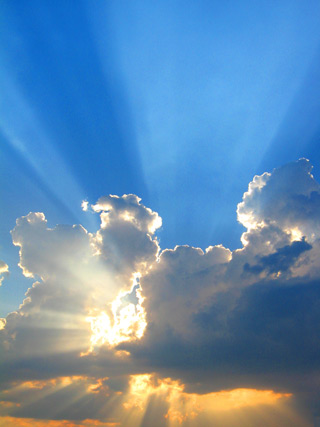 This new age we are living is intended to help us all remember to go within, rest and restore ourselves, and get to know our True Self, Soul, Higher Self, God/Source/Creator, and Spirit.

We are here to heal our mental/emotional wounds and deepen our connection with our Soul and Spirit for the love, peace, joy, guidance, healing, prosperity, comfort, and power we seek which is within each of us as part of the Creator.

I have learned much after deeply studying healing, self-empowerment, relationships, and living as our Soul in partnership with Spirit.

I have been working intimately with Spirit's teachings for many years to help me create significant, positive life changes and profound, deep healing.

Spirit and I look forward to helping you with your self-healing and spiritual transformation so you may live your full potential as a Divine Being!



NOTE: To schedule an appointment, please see PRICES & APPOINTMENT.
Here is an inspiring dedication I wrote to my brother which includes some of the signs he has given from Heaven on DEDICATION TO MY BROTHER.

Learn how I got started channeling Spirit Guides at age 7 and my journey on ABOUT GAYLE.

There are over 444 honest, positive reviews on CLIENT TESTIMONIALS.

Learn about this new time we are living in to create a New World. Spirit has given excellent guidance on how to live a better life on A NEW WORLD.

Be sure to check out my online and in-person CLASSES & EVENTS link at the top of each page.

Love, peace, and blessings,

Gayle